St. Clair Catholic's 13 district-wide Library Technicians have launched virtual libraries, to promote reading and fun learning activities that will help keep students engaged.
"I want to thank our Catholic Learning Services team and our Library Technicians for this amazing and innovative resource for students and parents," says Deb Crawford, Director of Education.  "What a fun and welcoming addition to our Learning Hub!"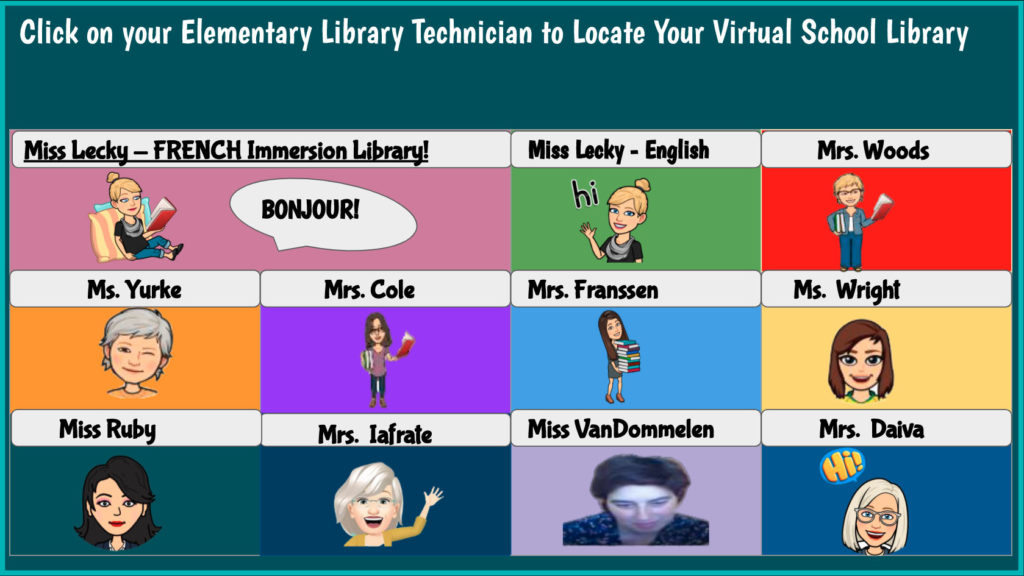 Students and parents can visit the virtual libraries to access featured books or to listen to on-going 'read alouds', which are updated frequently to hold students' interest and keep them coming back for more! There are also virtual arts and craft tables with fun activities and experiments. Book selections are also updated to reflect current school themes, including links to the monthly Christian virtue. Special stories and teachings with connections to Indigenous education are also featured.
The virtual libraries are available for elementary, secondary and French Immersion students.The virtual libraries can also be accessed through the Learning at Home Hub on the Board website at www.st-clair.net  or at SCCDSB Virtual Libraries