Over the past week, students, parents and local community officials have had an opportunity to tour the beautiful new state-of-the-art St. Angela Merici Catholic School. St. Clair Catholic's newest school, which is located on McNaughton Avenue, West in Chatham, replaces the former school communities of St. Vincent, St. Agnes and Our Lady of Fatima.
More than 600 people, including students accompanied by one parent/guardian, participated in pre-arranged small group tours, to respect physical distancing. The tours were conducted over an eight hour period on August 27.
"What an exciting day for our new school community," says Juli Faubert, Principal of St. Angela Merici Catholic School. "It was so wonderful to hear the many positive comments about this beautiful new facility, from parents and students alike!"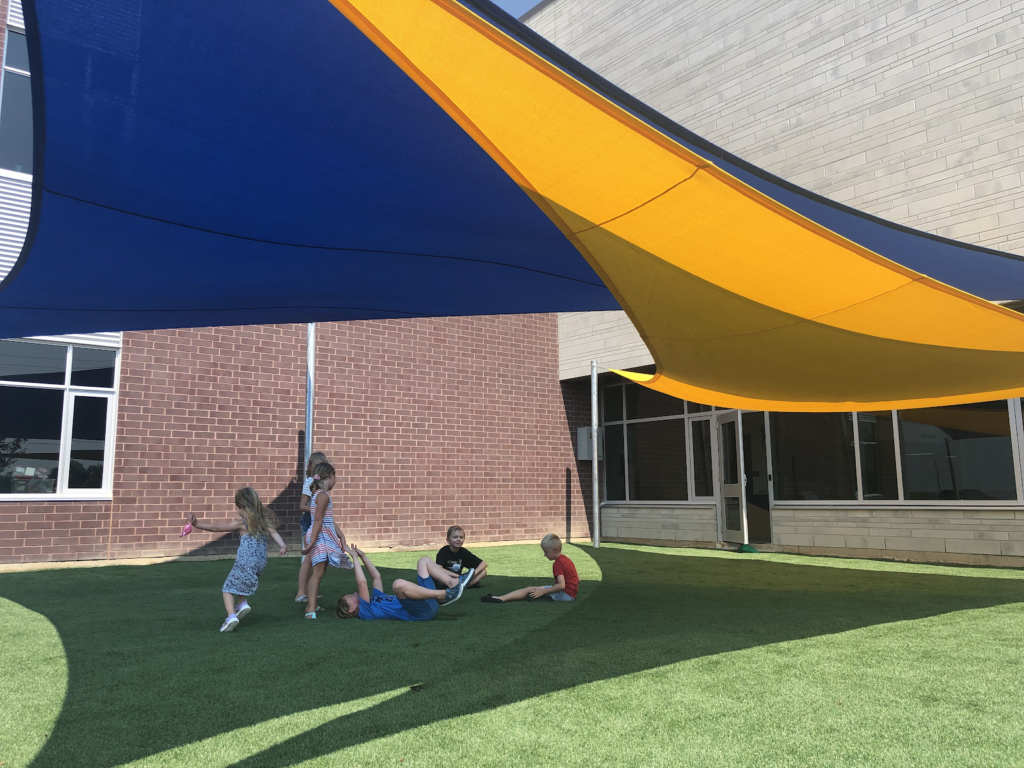 A popular feature for students was the new outdoor classroom, located directly off of the main floor of the two-storey Learning Commons. The outdoor classroom features colourful sails, which provide shade during the summer months.
"The outdoor classroom was definitely a big hit," says Mrs. Faubert. "Students were gathering and playing out there throughout the day."
At the same time, tours were conducted by Director of Education Deb Crawford for local dignitaries, including Mayor Darrin Canniff and Chatham-Kent – Leamington MPP Rick Nicholls. Special guests for the day were some of the Ursuline Sisters. The Ursuline Order's tremendous support for Catholic education in Chatham-Kent has lasted more than a century.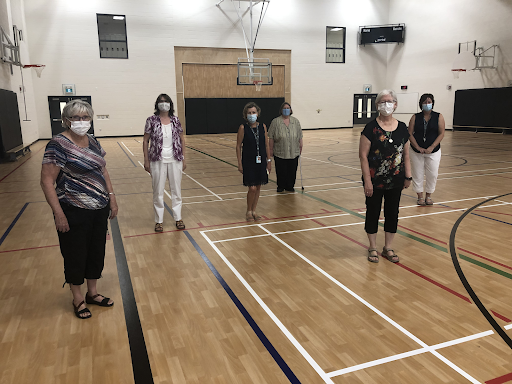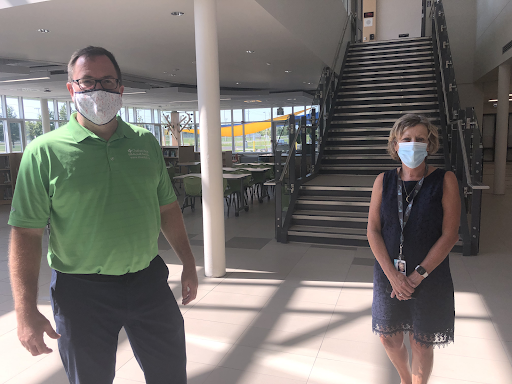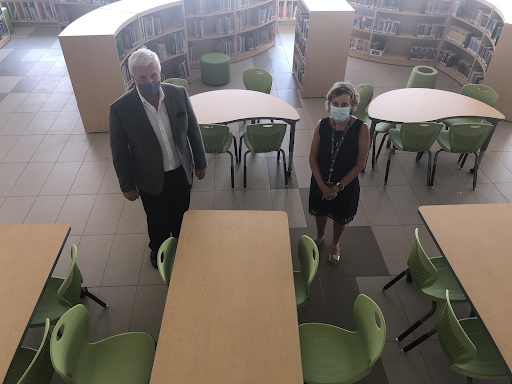 Mrs. Crawford also conducted a tour of the facility for members of the Board of Trustees during this past week.