Despite the restrictions of COVID-19, the Ursuline College Halloween for Hunger tradition continued this year. Students were challenged to help fill the shelves of our local food bank … and they came through!
"Although concerns about COVID-19 kept us from knocking on doors in our communities this year, we decided to do a grade-level competition," says Ray Power, Principal of UCC. "The result was the collection of 2,100 food items in just that short amount of time!
All of the food items were donated to Chatham Outreach for Hunger.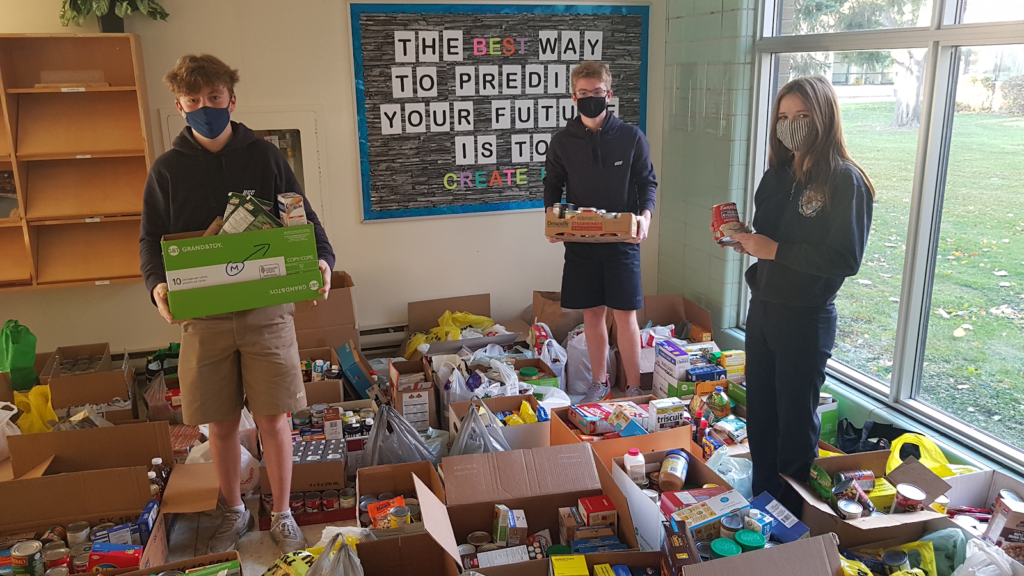 The schools Grade 9s were the winners of the competition, bringing in more than 600 food items. As a reward, they are being granted a special casual dress day.
"I want to thank Kathy Kearns and her great team for organizing this year's event, which will be a tremendous support for our local food bank," says Mr. Power.