The community of Chatham-Kent is coming together once again – this time to ensure that no one is left behind at Christmas. 'The Gift CK' is bringing together holiday hamper programs and service groups from across the municipality.
"On November 21 at noon we invite everyone in Chatham-Kent to leave a gift on the doorstep," says Brent Wilkins, one of the organizers of 'The Gift CK'.  "It can by anything – food, toys, socks for the homeless, cards for seniors.  Our volunteers will pick up your gift and get it into the right hands."
Organizers are also looking for volunteers to help pull it all together.  There are lots of ways to participate besides donating – you can help with pick ups, make gifts, donate, sort, help distribute. The St. Anne Catholic School community in Blenheim is helping to get the word out.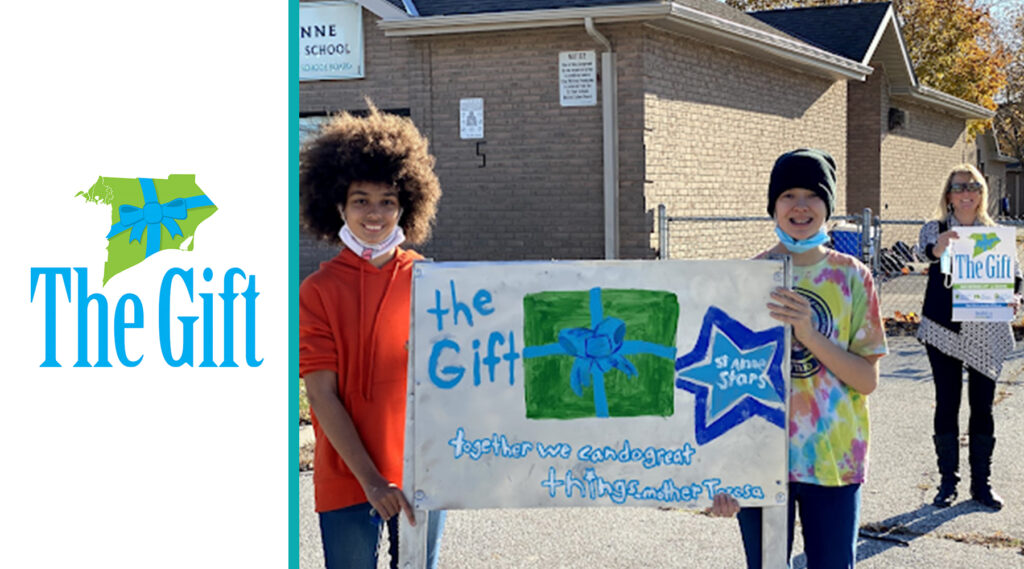 "Because of restrictions due to COVID-19, we aren't able to do our angel tree this year," says Principal Julie Knight.  "Instead, we're asking staff, families and friends who usually support us to give to 'The Gift CK' instead.  By working together, we can all make a difference in our communities. To find out more, go to https://www.thegiftck.ca/