Each year, Cyber Awareness Month is an opportunity to reflect on our online security, safety and privacy. It's even more important this year, as we engage in new ways of teaching, learning and connecting with students, staff and families.
This year's theme for Cyber Awareness Month is "Work, Teach, Learn Remote, Secure and Safe."  The Education Computing Network of Ontario (ECNO) has developed resources to help everyone from Kindergarten to Grade 12 be safer and more secure online.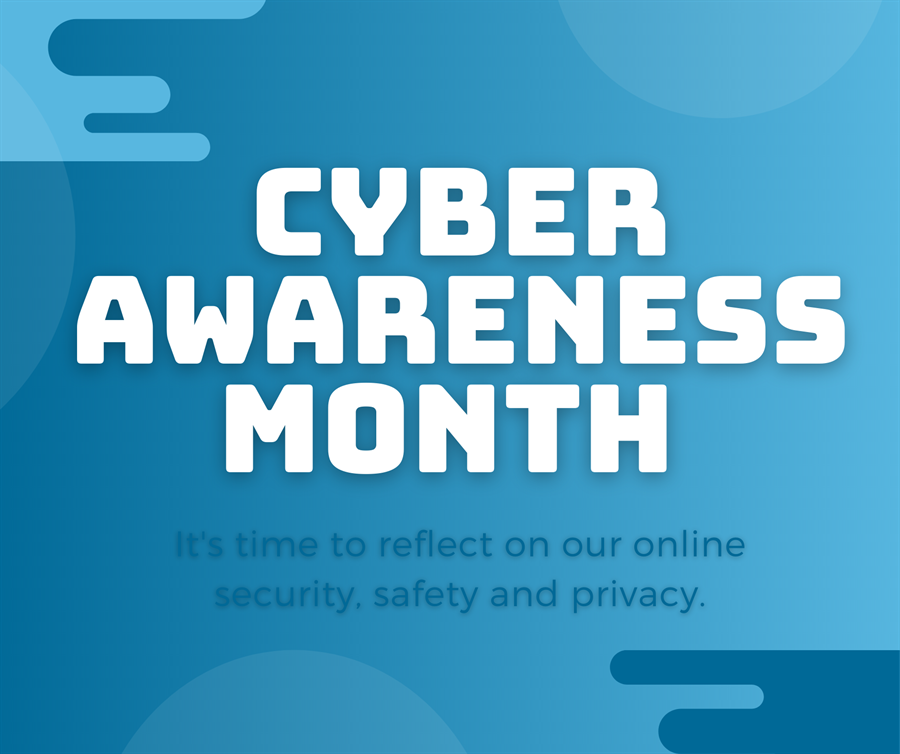 There are four themes for 2020:
· Work, teach and learn from anywhere
· Why me?
· Think before you click, post or share
· Be smart and safe online
Cyber Awareness Month runs through November 20.  For more information, visit the ECNO website at https://ecno.org/cyber-security/k12cam2020-en/