St. Clair Catholic has produced and packaged bundles of learning tools and classroom supplies for elementary students enrolled in the Remote Learning School.
"These are supplies that are normally available in the classroom and may not be available in the home environment," says Laura Callaghan, Superintendent of Education.  "We want to be certain that all students enrolled in our Remote Learning School are able to participate fully, as they learn online at home."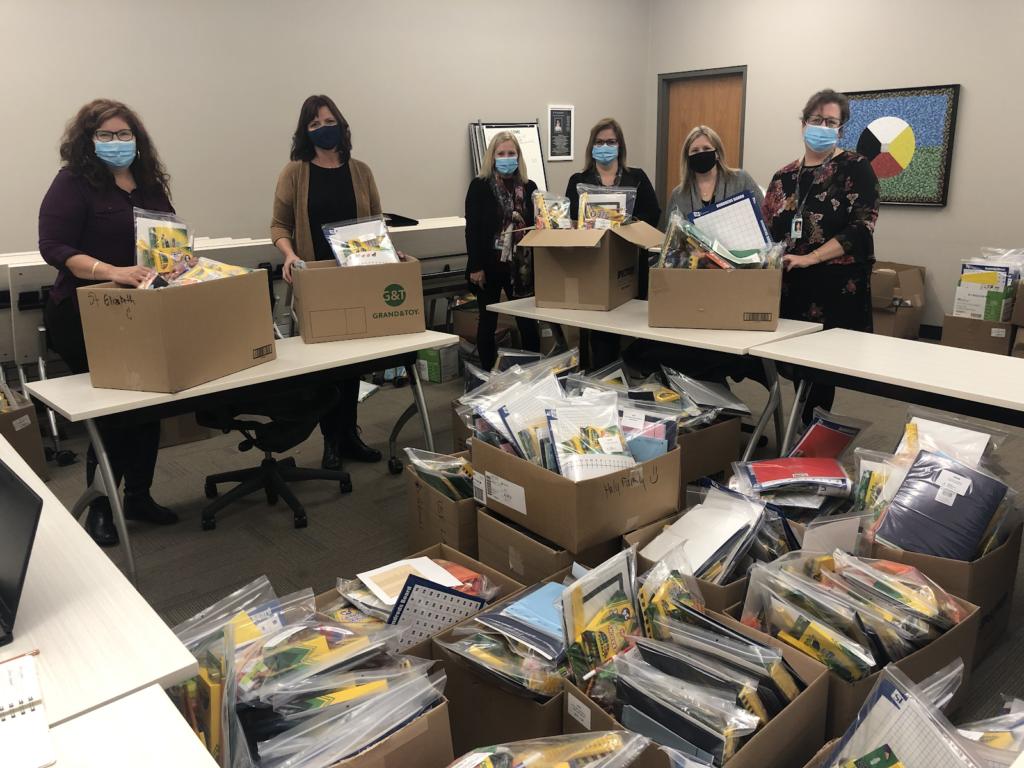 The packages include math resources and materials to support hands-on learning in literacy, numeracy and visual arts for students from Early Years to Grade 8.  More than 800 kits to support about 420 families were assembled recently by staff at the Catholic Education Centre.  The kits will be delivered to the virtual students' home schools, where they can be picked up.  Parents/guardians of students in the Remote Learning School will have already received an email from the school regarding the dates/times for pick-up.