It has become tradition at St. Joseph Catholic School in Corunna to support the Operation Christmas Tree annual fundraiser, which assists local St. Clair Township families who need a little help. In the past, students and staff have contributed non-perishable food items and toys to the annual drive.
However, this year due to COVID-19 restrictions, the organizers of Operation Christmas Tree decided not to collect items from schools.  So instead, the St. Joseph community accepted donations through School Cash Online.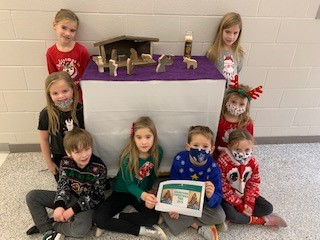 "In just a few days, we raised $1,140 for this worthwhile cause," says Colleen Cogghe, Principal of St. Joseph Catholic School.  "I want to thank our staff and families for their awesome generosity, to benefit those in our community who need our help." Stan Marsh, President of Operation Christmas Tree expressed his deep gratitude to the school for its support, especially in this year of COVID-19.