Reading, writing and getting outdoors were part of the fun learning activities at Sacred Heart Catholic School in Port Lambton this week, as students and families celebrated Family Literacy Day.
Staff organized an outdoor scavenger hunt, which sent families outdoors to find items listed in the challenge, then create a slide deck together identifying the objects they had found.
"We designed an event that combined literacy with the benefits of outdoor physical activity," says Courtney Mellow, Principal of Sacred Heart Catholic School. "We made a number of resources available to parents that highlighted the benefits of outdoor activities for good mental health and well-being."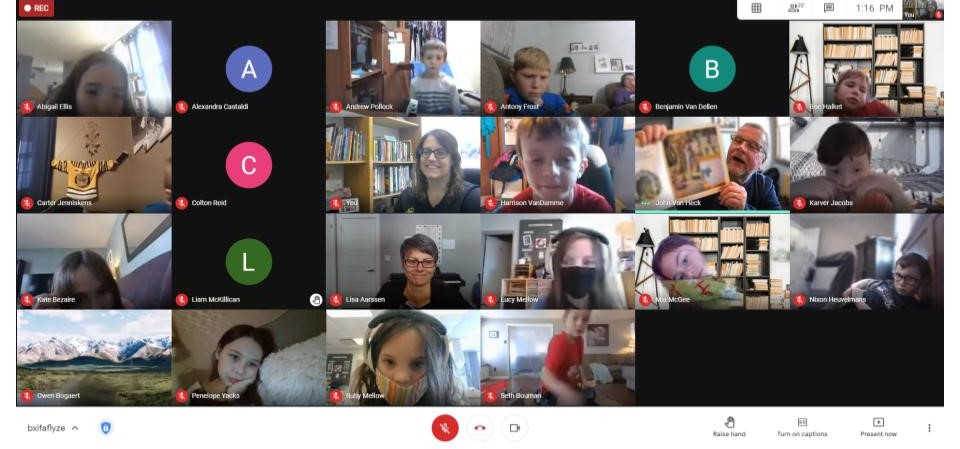 The week-long celebration of literacy also included guest readers in all classrooms through Google Meets. John Van Heck, Chair of the Board of Trustees for St. Clair Catholic was the guest reader in the Grade 2-3 class and morning show host on CKXS 99.1FM Greg Hetherington was a guest reader in the Grade 3-4 class.
Mr. Hetherington asked the students what they're enjoying about virtual learning and they had some great answers, which he talked about on his morning show.