Students at Holy Rosary Catholic School in Wyoming have invited schools across the St. Clair Catholic District School Board to take part in the National Sweater Day Challenge!
"We are encouraging our staff and students all across St. Clair Catholic to wear a sweater and turn down the heat on February 4th!" says Margaret DeGurse, Principal of Holy Rosary Catholic School.  "Our students encourage their families to participate in this challenge each year, as we all do our part for the environment."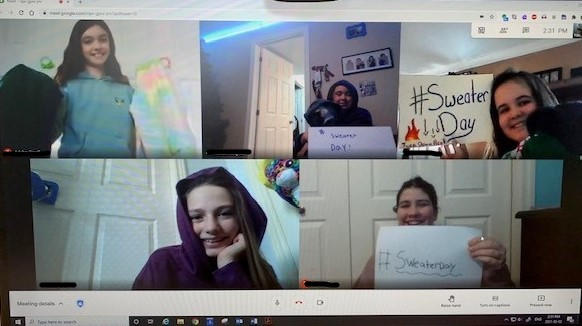 According to World Wildlife Fund Canada, if every Canadian turned the thermostat down by two degrees during the winter season, it would reduce greenhouse gas emissions by four megatons. That's equivalent to taking 850,000 cars off the road.
Holy Rosary students have created and shared virtual posters to promote the event.
Holy Rosary Catholic School was certified as a gold status Ontario EcoSchool in 2018.  Since that time, students and staff have participated in a number of environmental projects, including recycling, composting and establishing a community-wide battery collection depot.For more information about the EcoSchools program, visit www.ontarioecoschools.org/media/