Students at Gregory A. Hogan Catholic School in Sarnia have sent a video filled with Valentine's messages of thanks and support to frontline workers at Bluewater Health.
"We just wanted to show our appreciation for all that they do to keep our community safe," says Daniela Mezzatesta, Principal of Gregory A. Hogan Catholic School.  "Their tireless efforts and resilience are awe inspiring and as members of the community, we just want to say 'thank you so much!'"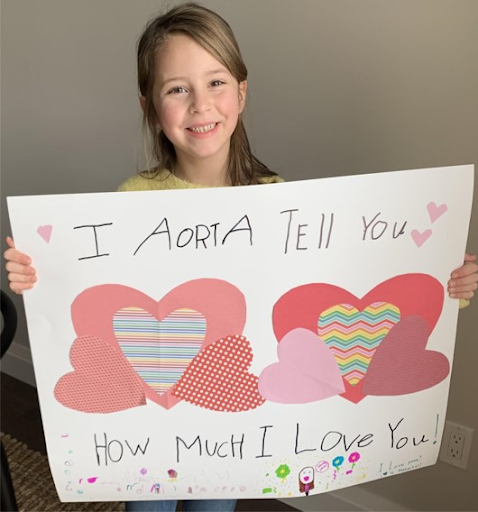 The staff at Bluewater Health have expressed their appreciation for the students' sentiments.
"Our love of community is at the heart of what we do and we're so delighted to have this echoed back via this sweet gift from the students and staff of Gregory Hogan School," says Julia Oosterman, Chief, Communications & Public Affairs, Bluewater Health. "The pandemic has been a long journey for everyone and the smiles they are so willingly giving to frontline care providers are simply beautiful."