As part of a school-wide Lenten initiative, the FDK students at St. Ursula Catholic School in Chatham have been praying daily for their family members and friends. In addition, they are sharing acts of kindness towards each other and the community.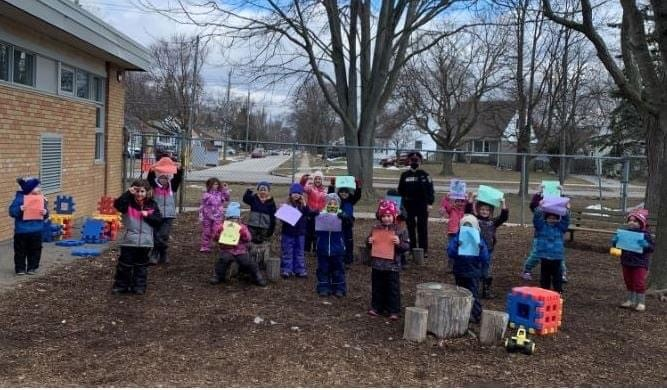 "Through classroom discussions, the students have named several community helpers that they wished to thank for all that they do for our community every day," says Liz Gibson, Principal of St. Ursula Catholic School.
Each week through Lent, the students are creating beautiful art pieces that will then be presented to various community services personnel. Last week, coloured pictures and painted rocks displaying special messages were presented to Chatham-Kent Police Service. Next week the students will prepare artwork and messages for Chatham-Kent EMS personnel.

"The students are excited to share their creative work and their expressions of kindness," says Mrs. Gibson. "As one student put it, 'this will make them happy!'"