Families will be staying close to home during the April break this year, so SCCDSB Indigenous Education is hosting a family learning series filled with hands-on and interactive opportunities. This will be an opportunity for families to engage in land-based learning and have hands-on materials ready to go in a kit that connects with each session.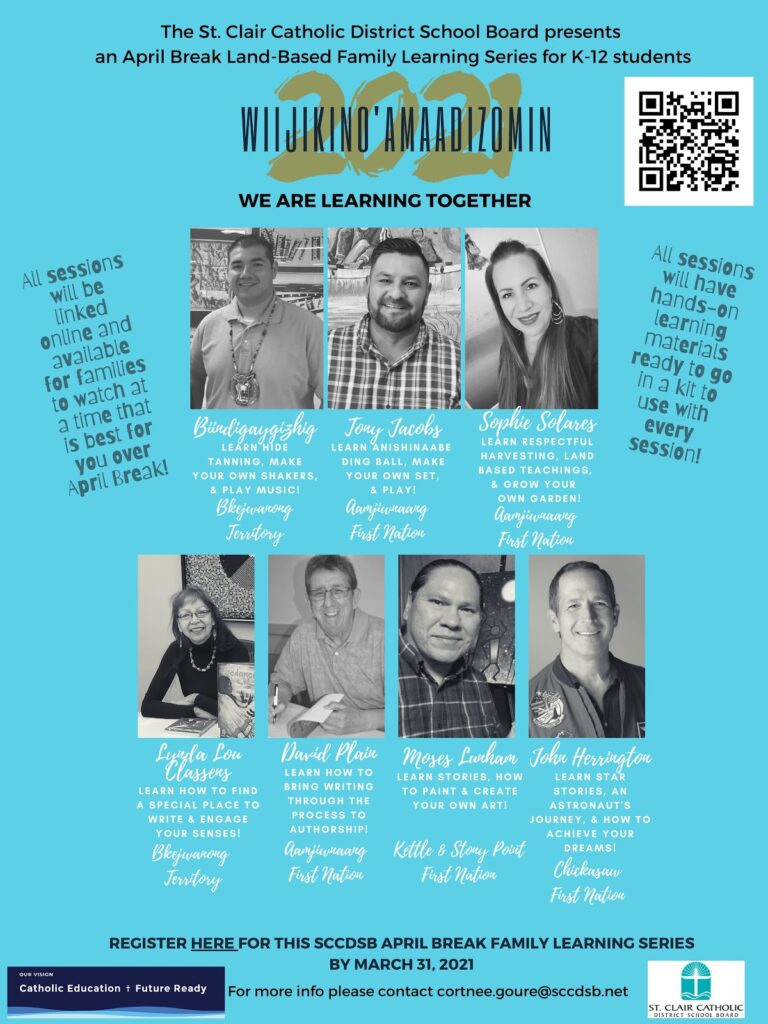 This Family Learning Series is designed to bring messages of gratitude, connecting with the land, and connecting with all of creation. It is an opportunity for families to get active with learning together. This is open for all SCCDSB youth, K-12. 
Registration closes on March 31st.