During the week of May 3 to May 7, 2021, the St. Clair Catholic District School Board will celebrate Catholic Education Week and observe Mental Health Week.
Each year, Catholic Education Week is an opportunity to reflect on the significant contribution that Catholic Education has made to the community, the province and to Canada. Our Catholic Graduate Expectations challenge students to articulate in society those fundamental values that underpin Catholic education.
The theme for this year's Catholic Education Week is Nurturing Hope.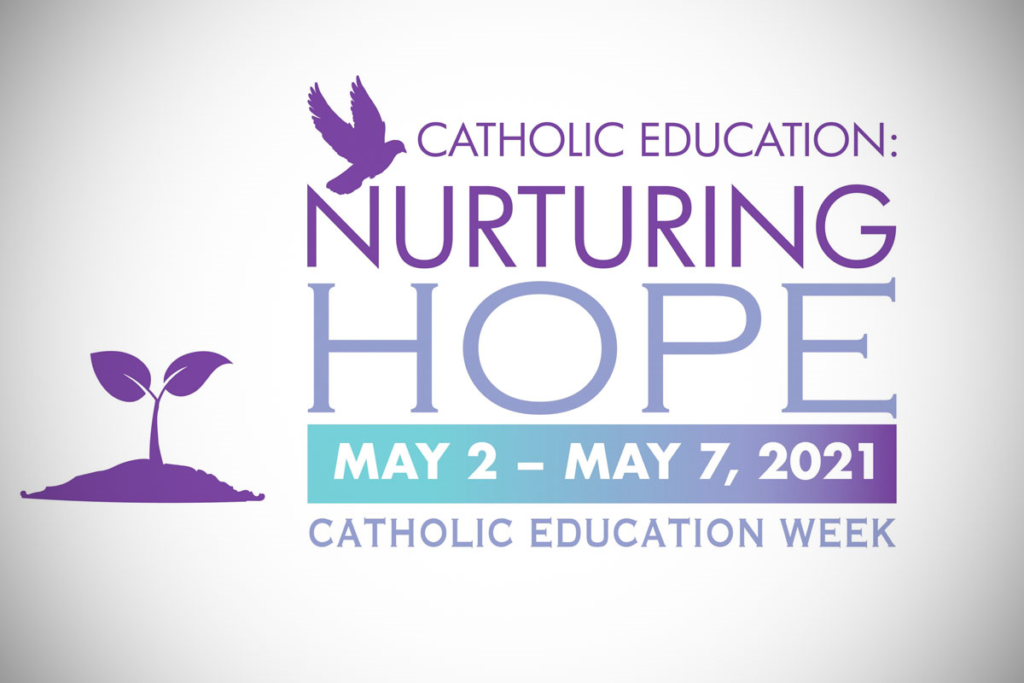 "Nurturing Hope is an apt theme for 2021, in the face of the ongoing reality of the COVID-19 pandemic," says Deb Crawford, Director of Education.  "The timing of Mental Health Week this year, which takes place at the same time, is all the more relevant given the challenges to personal and spiritual well-being posed by the uncertainty and physical isolation caused by the global crisis."
St. Clair Catholic has a team of regulated and accredited Mental Health Professionals from the Student Support and Wellbeing Team, who are available for continued and new virtual counselling with students throughout the school year. In addition, consultation services are available for parents and caregivers, regarding mental health supports for their children and youth.
Throughout this dual-focused week, a number of events and activities are planned, which highlight student success and contributions to our communities through the mission of Catholic education; and our support for students, parents and families as we continue to promote good mental health for all.

Visit the Board's website for information.