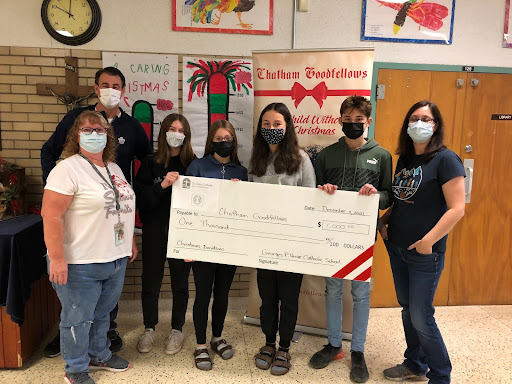 The staff, students and parent community of Georges P Vanier Catholic School recently contributed to a fundraising event in support of the Chatham Kent Goodfellows and the Chatham Kent Women's Centre.
More than $1,000 was donated to each charity. The CK Goodfellows will use the donation to help buy gifts and food boxes for those in need in our community so that there is "No Child Without A Christmas". The school community also "adopted" three families through the CK Women's Centre. The money will be used to purchase gifts for each family to help make their Christmas brighter.
Grade 8 students collected the donations each day for one week and recorded the school's progress on a graph.  The goal was $1,000, but through the community's amazing generosity the actual donations exceeded $2,500.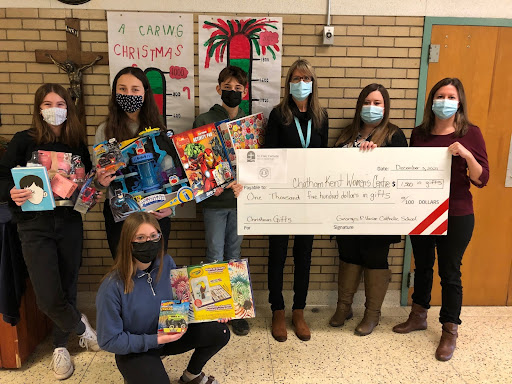 As an extra incentive, hometown Olympian and Georges P Vanier Graduate, Bridget Carleton donated two signed basketballs and a signed Team Canada practice jersey to be raffled off to the students.
"We were overwhelmed by the amazing support of our students, families and staff," says Nicole Stevens, Principal of Georges P. Vanier Catholic School.  "Thank you to our tremendous staff, students and families for making this event such a success!"