The Student Council at St. Patrick's Catholic High School recently organized a Ball Hockey Tournament. All games were played outside.
Round robin games took place during the school's two lunch periods during the last week of November.  There were two divisions – Junior (Grade 9 and 10) and Senior (Grade 11 and 12).  Semi-final and final games were organized and took place on Thursday, December 2.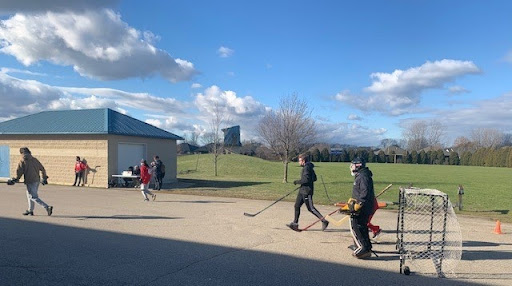 The final games were live-streamed to the entire school.
"Special thanks to our Student Council for organizing this fantastic activity and for live-streaming the event to all classrooms," says Frank Torti, Principal of St. Patrick's Catholic High School. "It was a fun tournament that was enjoyed by our entire school community!"