There will be no change in the leadership of the Board of Trustees for St. Clair Catholic. At this evening's Initial Board meeting, John Van Heck was acclaimed to the position of Chair of the Board and Mat Roop was acclaimed Vice Chair. Mr. Van Heck, who was first elected to the Board in 2006, has held the position of Chair since the 2016 term; Mr. Roop has been Vice Chair since 2019 and has been a Catholic Trustee since 2014.
In accepting their positions, both Mr. Van Heck and Mr. Roop expressed their appreciation to their fellow Trustees for their continued support.  They also thanked the Board's senior administration and all staff across the system for their tremendous work in support of the Catholic students and families in Chatham-Kent and Sarnia-Lambton.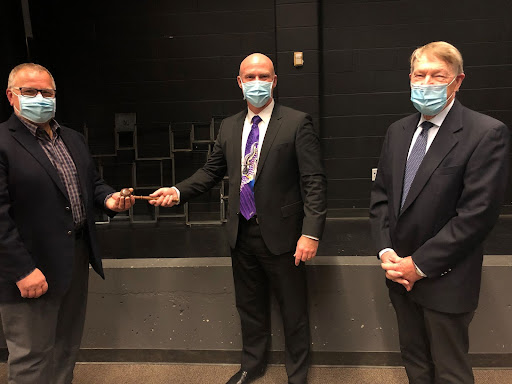 "God holds us in His hands and has gifted us with an exceptionally faith-filled and talented senior leadership team," says Mr. Van Heck. "Please extend to our staff across the district our appreciation for all that they do to support our students and families."
"Thank you to my colleagues for the privilege of serving as the Vice Chair of the Board for another term," says Mr. Roop. "I want to assure you that I will be here to serve all of you in any way possible, in support of our students and our vision of Catholic Education – Future Ready."
Elections for the positions of Chair and Vice Chair are held annually at the Board's December meeting. The term of office for both positions expires in November 2022.