Members of the St. Joseph Catholic School gathered this week to sing carols and spread Christmas joy throughout the neighbourhood.
"This was an opportunity for our students, staff and families to continue our Advent journey by spreading God's love and joy with our neighbours," says Colleen Cogghe, Principal of St. Joseph Catholic School, Corunna.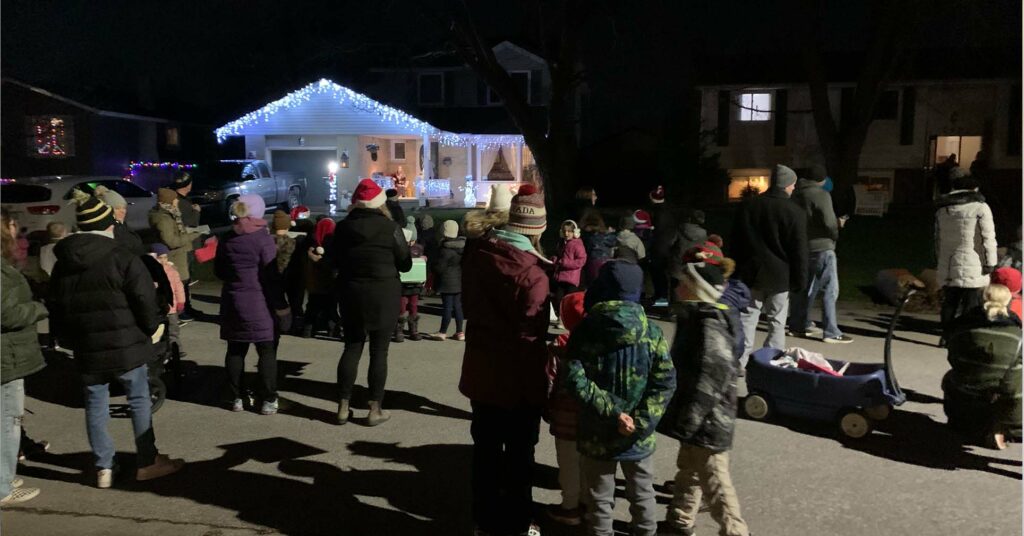 About 80 members of the school community walked throughout the neighbourhood, singing carols and spreading good wishes to those came to their doors. Due to COVID-19 health and safety precautions, the travelling minstrels did not go door to door; rather, they stayed on the street and sang as they walked along.
"It was a joy-filled event that lifted our hearts and brought smiles to our faces," says Mrs. Cogghe.