The sounds of festive music filled the air at St. Patrick's Catholic High School in Sarnia last night, with Sounds of the Season, the school's first live concert in two years.
"What a thrill to hear our school concert band again," says Frank Torti, Principal of St. Patrick's Catholic High School. "The performance is a testament to the perseverance and resilience of our staff and students!"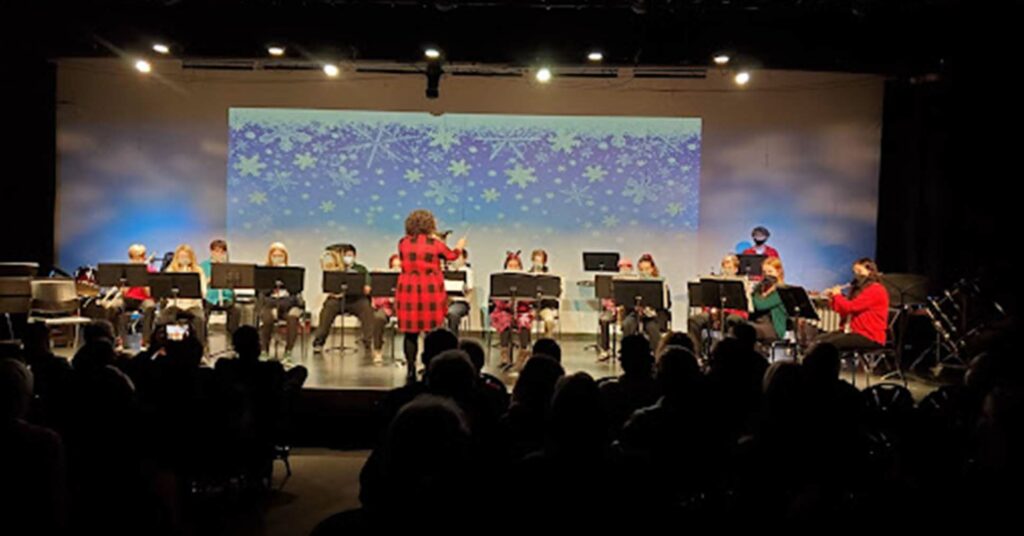 Last year, due to COVID-19 restrictions, the band practiced outdoors, in the cold and the wind, often having to stop to retrieve music that was blowing away. Their commitment to music was evident during Wednesday evening's performance.
Concert-goers were required to register for the performance by purchasing tickets in advance. All audience members were required to show proof of vaccination at the door. In addition, the school purchased special masks and buffers for the wind instruments.
"What a joy it was to see our students shine, live and on-stage in front of their proud families, teachers, and school and Board administration," says Mr. Torti. "A special thank you to music teacher Denise Chaulk, who gives full credit to her students for their perseverance and resilience!"