Students, families and staff at Sacred Heart Catholic School in Sarnia filled more than 70 stockings with items for the Inn of the Good Shepherd.
"We wanted to collect items that are in high demand," says Margaret DeGurse, Principal of Sacred Heart Catholic School. "These are items that are sometimes overlooked when donations come in, but are real necessities for families that need a little help this Christmas."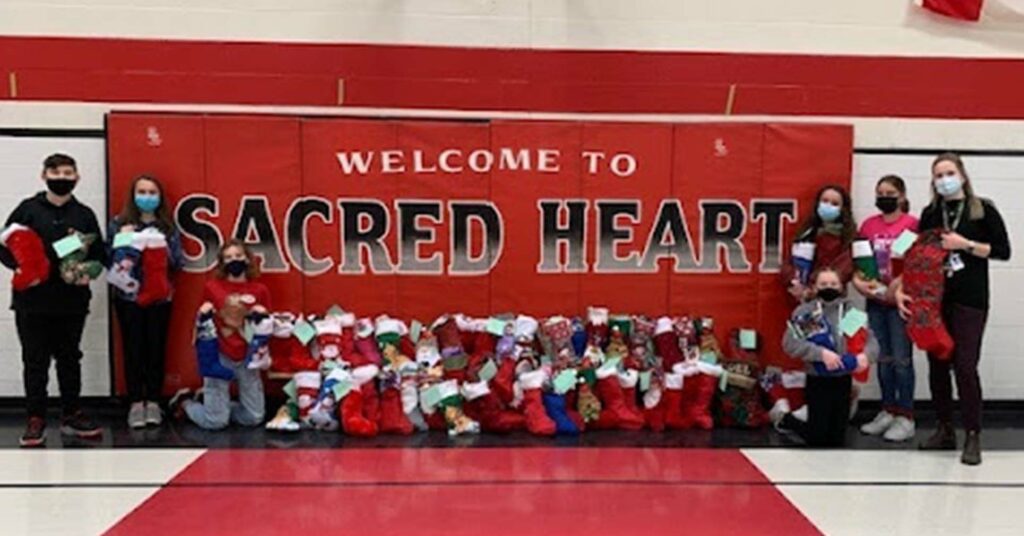 Some of the items include toothbrushes and toothpaste, deodorant, brushes and combs, winter hats and mittens, sanitary products and baby items. Kelli Houle's Grade 7/8 class organized the donations into categories and filled the stockings, based on age groups.
"Thank you to the Sacred Heart family for these gifts, which help to spread God's love throughout our community," says Mrs. DeGurse.