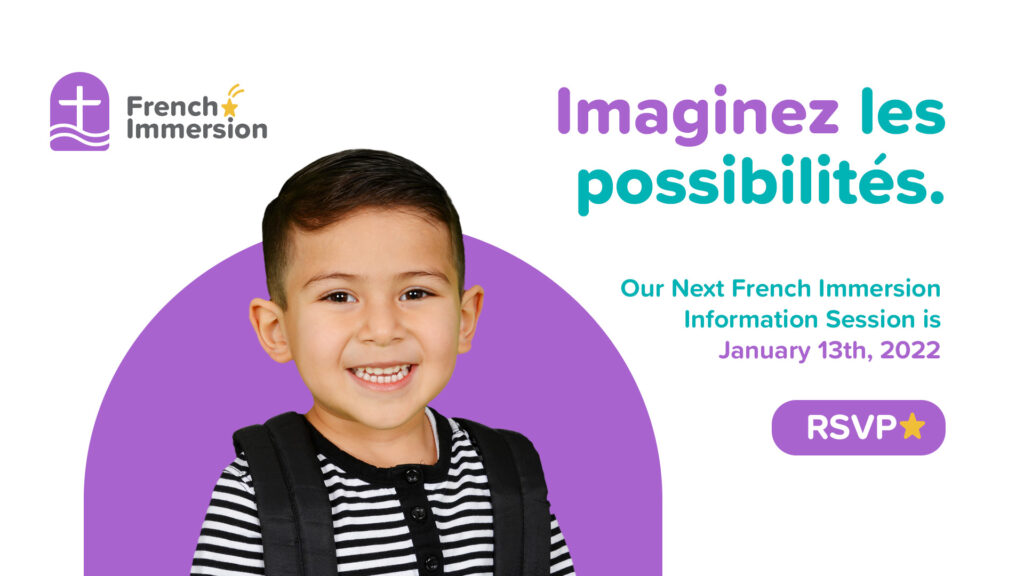 St. Clair Catholic would like to invite all parents to our French Immersion information session on January 13, 2022, at 6:00 P.M.
The French Immersion program offers families who do not speak French programming to build bilingualism in their children. Learning a second language at an early age helps develop critical thinking, creativity, problem-solving and communication skills while achieving all of the objectives of the regular school program, following the Ontario Curriculum. St. Clair Catholic's French Immersion Kindergarten program implements a gentle approach to learning French. Through watching and listening, students begin to recognize words and phrases, gradually using French as they are encouraged to try the new language. Read more about the benefits of having your little star in our Catholic French Immersion program.
All school communication to families is in English as we recognize that families are partners in the French Immersion experience and there are many ways parents can be involved in their child's French learning journey.
Jump on our Live Question and Answer Session on January 13, 2022, at 6:00 P.M. Listen in with other French Immersion parents as our KinderSTARt team talks everything French Immersion.
RSVP today! We look forward to seeing you there!