With the help of some important community partners, students and staff at St. Matthew Catholic School were able to 'share the love' with residents and staff at three Sarnia nursing homes.
"This initiative began as an idea to make and share Valentine's cards for residents at one long-term care home, and quickly grew to include cards and carnations for the residents of three local facilities," says Derek Morrison.  "We could not have done it without the help and support of many local community partners."
Thanks to LaPiers Flowers and Gifts in Corunna, Flowers Plus and the Shell Refinery in Corunna, enough carnations were donated to gift to each resident at Trillium Villa Nursing Home, Vision Nursing Home and Standing Oaks.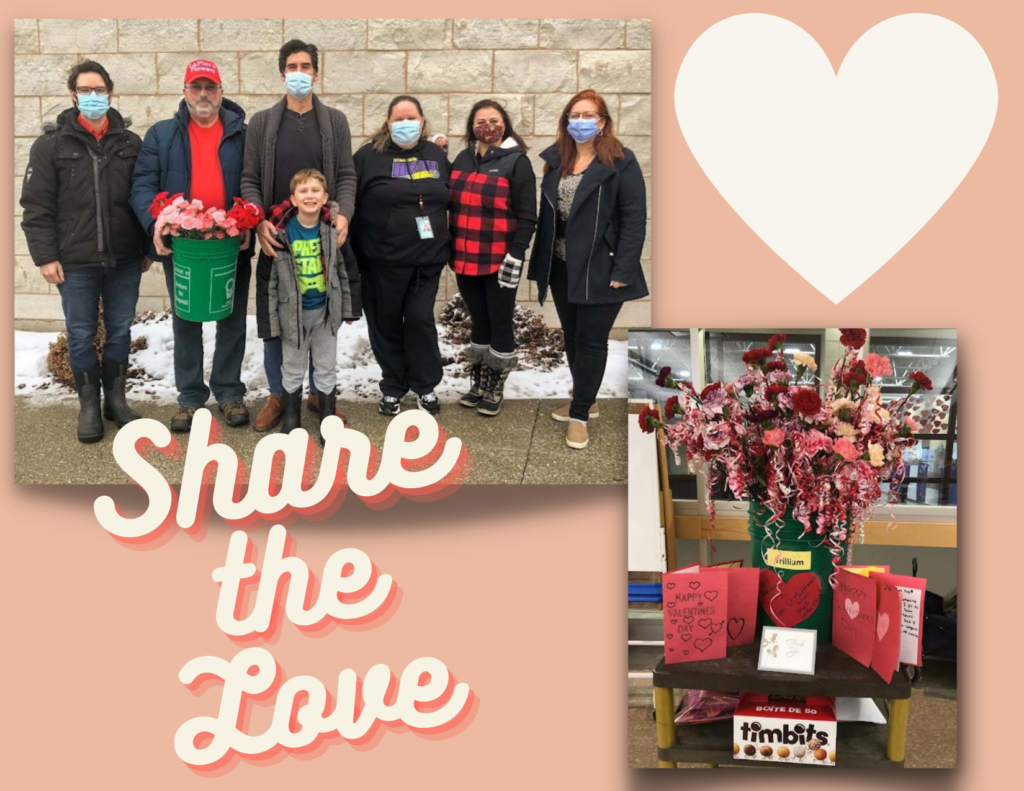 Students worked on their Valentine's cards through the week and last Friday, the carnations were delivered to the school. Staff and students spent the day cutting and tying ribbons around each stem and the flowers and cards were delivered to all three rest homes. In addition, 50 packs of Timbits were included for staff at the three nursing homes.
"I am so proud of our Meteor Family and our generous community partners for the way we all came together to 'share the love' this Valentine's Day. Thanks also to my tremendous staff for organizing this initiative and helping to make it happen," says Mr. Morrison. "What a great lesson in love and kindness for our students!"