Students in the Grade 4/5 class at St. Elizabeth Catholic school in Wallaceburg 'shovelled' kindness to the neighbourhood recently.
"What better way to show kindness to our neighbours than to help clear away the snow left by winter storms these past few days," says Stacy Shepley, Principal of St. Elizabeth Catholic School.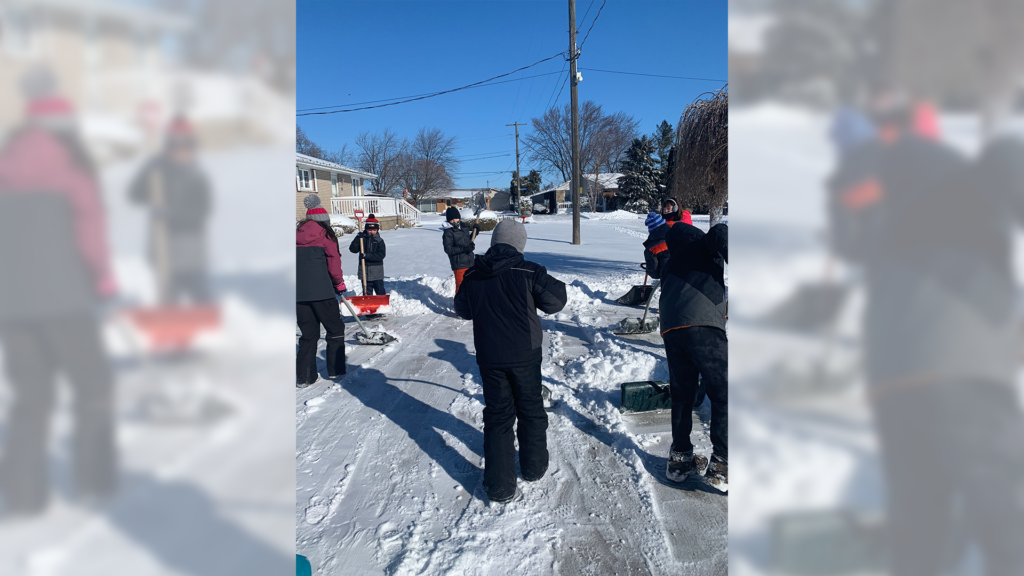 "Special thanks to staff members Clare Quinlan and Lisa Bradley Countryman for extending a helping hand to our neighbours; and giving students a lesson in kindness at the same time!" says Mrs. Shepley.