School Mental Health Ontario (SMHO) is now sharing an exciting new opportunity for students in grades 7-11. Applications are now open for Thrive School Mental Health (ThriveSMH), a provincial student reference group. ThriveSMH is a group of passionate students from across Ontario, who work within School Mental Health Ontario (SMH-ON) to amplify the voices of students and support equitable school mental health. The group focuses on ways to reduce stigma and promote mental wellness in Ontario schools. No experience is necessary. Students from all backgrounds are encouraged to apply!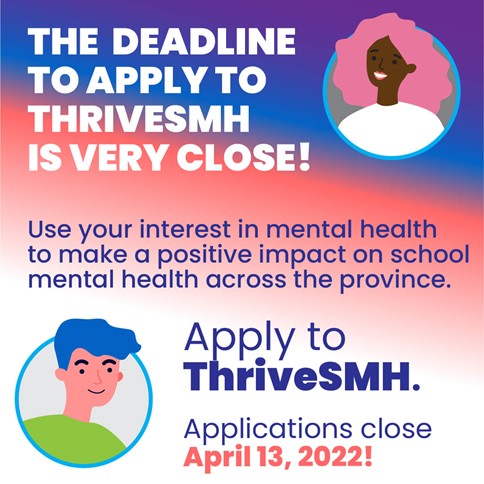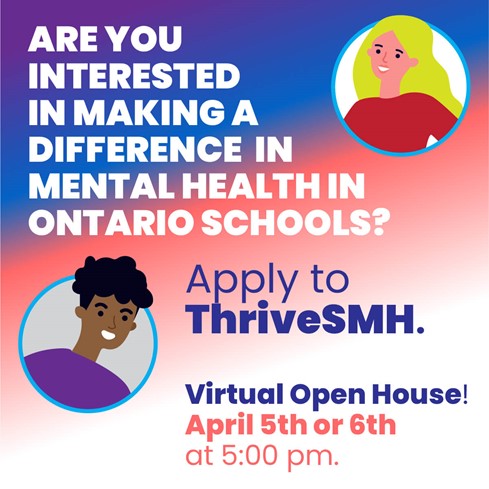 The deadline to apply is April 13th, 2022.
There will be a virtual ThriveSMH Student Open House on April 5th and 6th at 5:00pm. The open house will give students a chance to meet current team members and learn more about ThriveSMH before applying.
For more information visit here. Check out the Instagram page here.