Holy Family Catholic School students in Grades 1 to 5 participated in the 'Pitch-In Canada' program by collecting garbage and debris from the grounds at Glen Mickle Park in Wallaceburg.
"We are very proud of the work of our students to make a difference in our community by doing their part to keep our parks beautiful for the enjoyment of all," says Mark Bernard, Principal of Holy Family Catholic School.
The Municipality of Chatham-Kent sponsored the event and provided gloves and garbage bags for the students.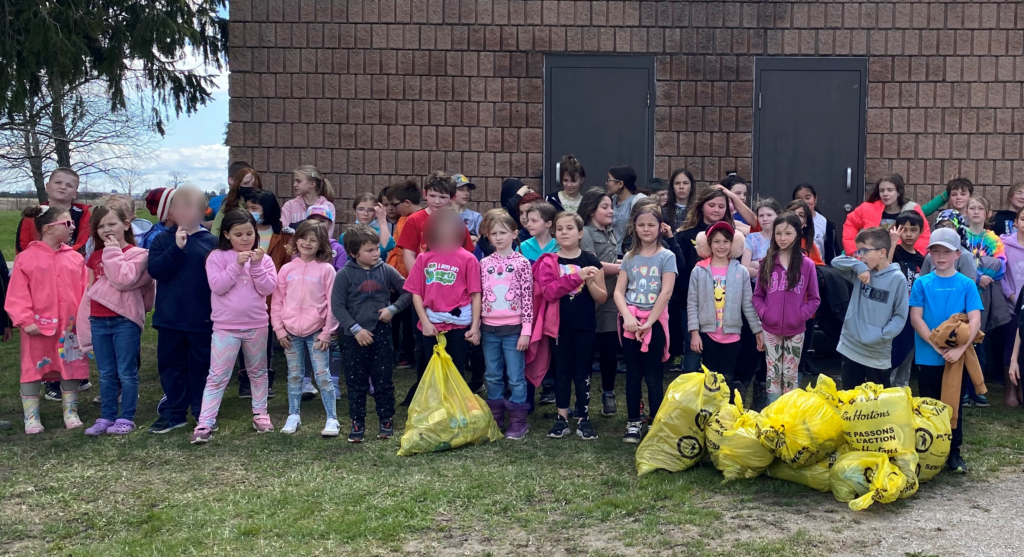 "I also want to thank Mrs. Baertson for helping to organize this activity and our many parents, who joined us to assist in the effort," says Mr. Bernard.
'Pitch-In Canada,' now in its 55th year, is dedicated to the preservation and sustainable growth of natural ecosystems and communities. More than one million Canadians participate in the program annually, collecting more than five million pounds of litter in communities across the country.