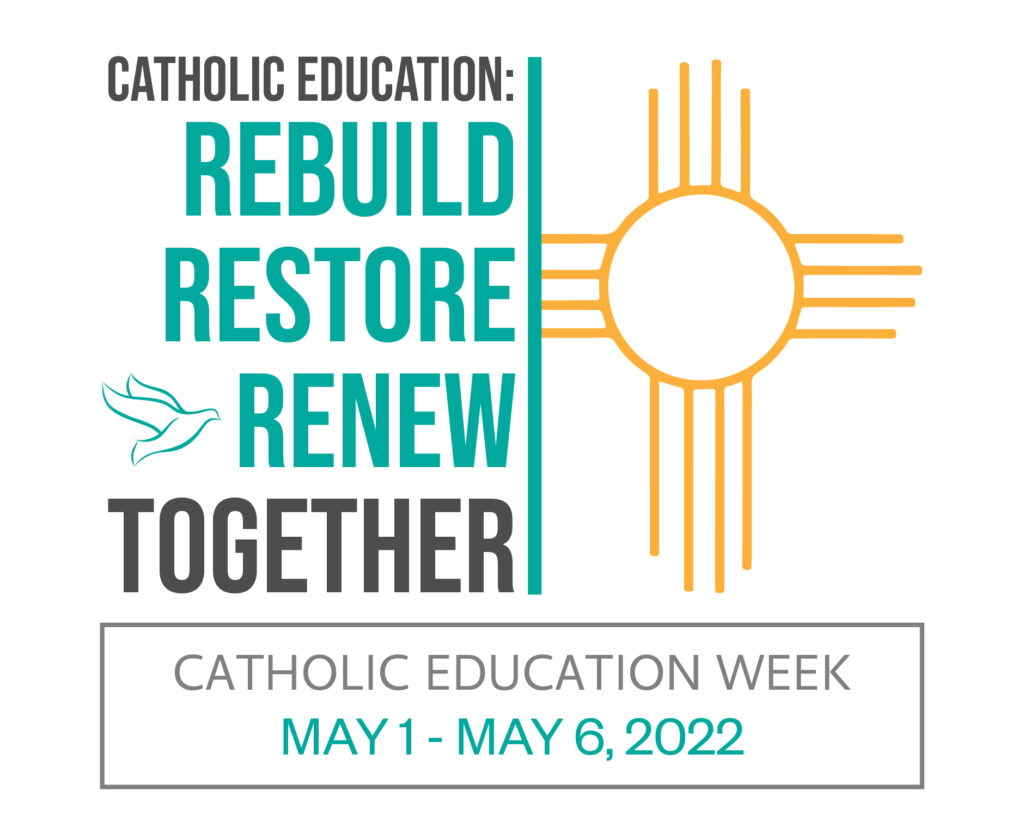 During the week of May 1 to May 6, the St. Clair Catholic District School Board will celebrate the significant contributions that Catholic Education has made to our communities, the province and to Canada. The theme for Catholic Education Week 2022 is:
Catholic Education: Rebuild, Restore, Renew Together
It is a theme inspired by many considerations.
As we look forward with hope to beginning to exit the COVID-19 pandemic, we know that there will be much to Rebuild, Restore and Renew together in 2022. The challenges to personal and spiritual well-being posed by the uncertainty and physical isolation of the global crisis makes the timing and the concerns of Mental Health Week, which is observed simultaneously with Catholic Education Week, all the more relevant.
In addition, ongoing recognition of the Truth & Reconciliation Commission and the relevance of Indigenous culture and spirituality will continue to move us forward. The Ministry of Education's focus on Inclusion and Equity resonates with all educators and administrators, as we desire to serve all of God's children. Pope Francis' encyclical, Fratelli Tutti, will guide us in this good work.
Catholic Education Week is marked by special activities at all grade levels, including prayer celebrations and service activities.
More information regarding events and resources is available on our 2022 Catholic Education Week public website.