As Earth Month comes to a close, St. Clair Catholic thanks you for #InvestingInOurPlanet and participating in the several Earth Month activities that took place in April.  There were many opportunities for staff, families, and students, including a tree giveaway, interactive classroom sessions, a virtual cooking class to learn how to cook from the earth, awe walks, classroom lesson plans and activities, and Indigenous Herbal Tea giveaways to share the benefits of herbal remedies.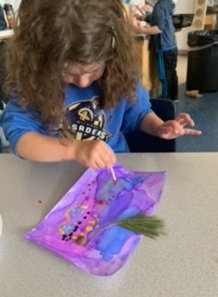 On Earth Day, classes across St. Clair Catholic joined artist Leslie Stonefish, Bkejwanong Territory. Students went on their own nature walks and Leslie taught students how to create a bead work style painting that incorporated their natural items while learning the importance of the water, land, and all of creation, on earth day and every day.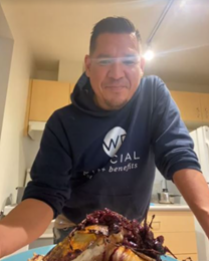 The learning for Board staff and families continued with an evening Earth Day cooking session with Indigenous Chef Richard Francis, chef/owner of The 7th Fire. We also had over 70 families, staff, and community partners join in this interactive cooking experience that raised food consciousness while guiding how to cook two delicious salmon dishes. The group enjoyed the meal they were able to make together under Richard's guidance and learned a new level of relationship to the food we eat.
In total, more than 345 white spruce trees were planted by families, staff, and classrooms for Earth Day!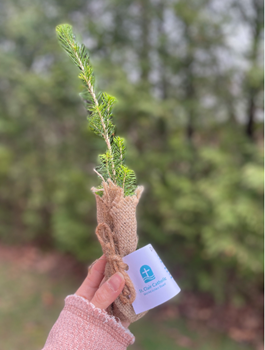 To wrap up the month, all participants that signed up for at least one earth day activity (i.e., treeling or cooking class) were automatically entered into a draw to win one of 60 Indigenous Herbal Tea Kits. All winners will be contacted via email with instructions on how to receive their kit.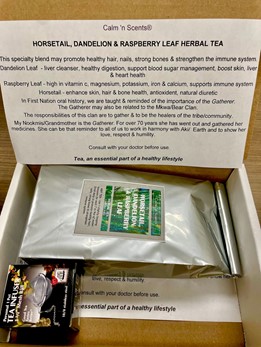 Thanks again to everyone who celebrated Earth Month with St. Clair Catholic. Although Earth Month is coming to a close, we hope that you continue to protect our beautiful planet every day throughout the year!