Laura Callaghan, Superintendent of Education for the St. Clair Catholic District School Board, will lead the Ontario Catholic Supervisory Officers' Association (OCSOA) as the organization's president for 2022-2023.
Mrs. Callaghan's appointment was announced following OCSOA's Annual General Meeting in Toronto last week.
"I offer to all of you my voice to promote our strong provincial voice and celebrate and advocate for Catholic education and for the OCSOA membership," said Mrs. Callaghan at the annual gathering in Toronto. "Thank you for your support and for giving me the opportunity to serve OCSOA in this new way."
"On behalf of the OCSOA Board of Directors, I welcome Laura to her new role as President," said Executive Director John Kostoff.
Mrs. Callaghan had previously served as the organization's Vice President.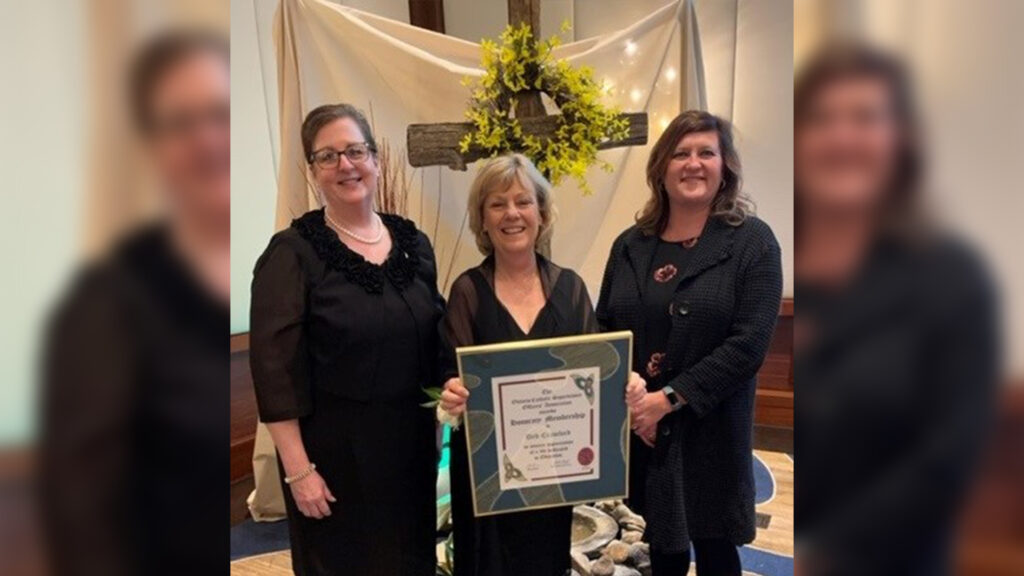 The OCSOA Annual General Meeting is also an opportunity to acknowledge and celebrate retiring members, which this year includes former St. Clair Catholic Director of Education Deb Crawford, who retired September 30, 2022.  Mrs. Crawford is also a former President of OCSOA, having served in that role during the 2016-2017 term.