In Canada, May 5th is REDress Day, a National Day of Awareness for Missing and Murdered Indigenous Women and Girls. In our school communities across the district, students and staff are encouraged to wear red as a sign of support for families and survivors, as we pay respect to the thousands who have been touched by this tragedy.
In our classrooms, we will honour this day through education and by raising awareness. Artist Moses Lunham of the Kettle and Stony Point First Nation will lead students through a paint session.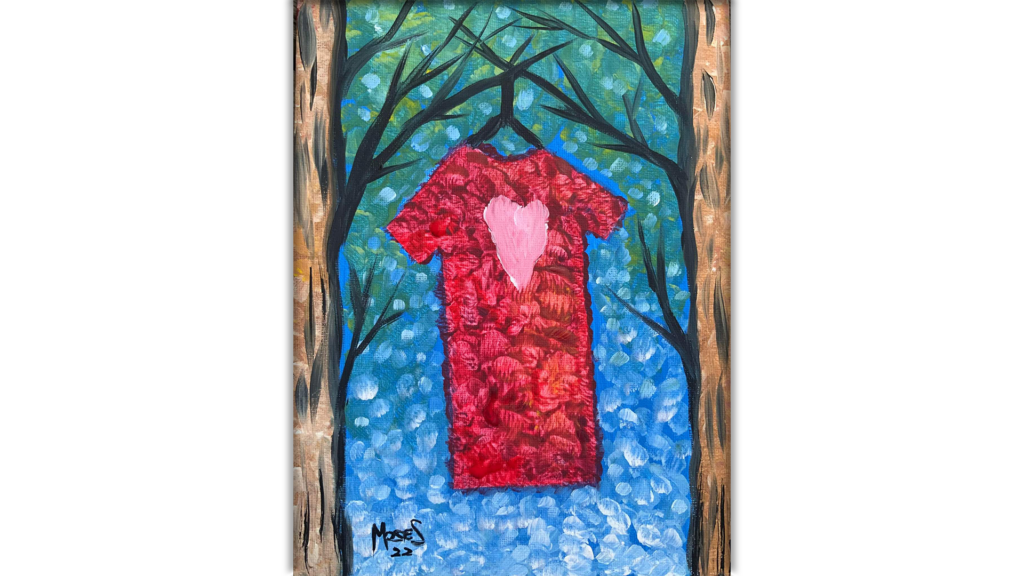 Learn more about the REDress Project by Métis artist Jaime Black, which seeks to raise awareness through art, of the more than 1,000 missing and murdered Indigenous women and girls. For more information read Reclaiming Power and Place: the Final Report of the National Inquiry into Missing and Murdered Indigenous Women and Girls, which reveals persistent and deliberate violence and abuses that have devastated Indigenous communities across the country.