The St. Clair Catholic District School Board extends its thanks to Marlene Kerwin, for her years of service as a member of the Board's Audit Committee.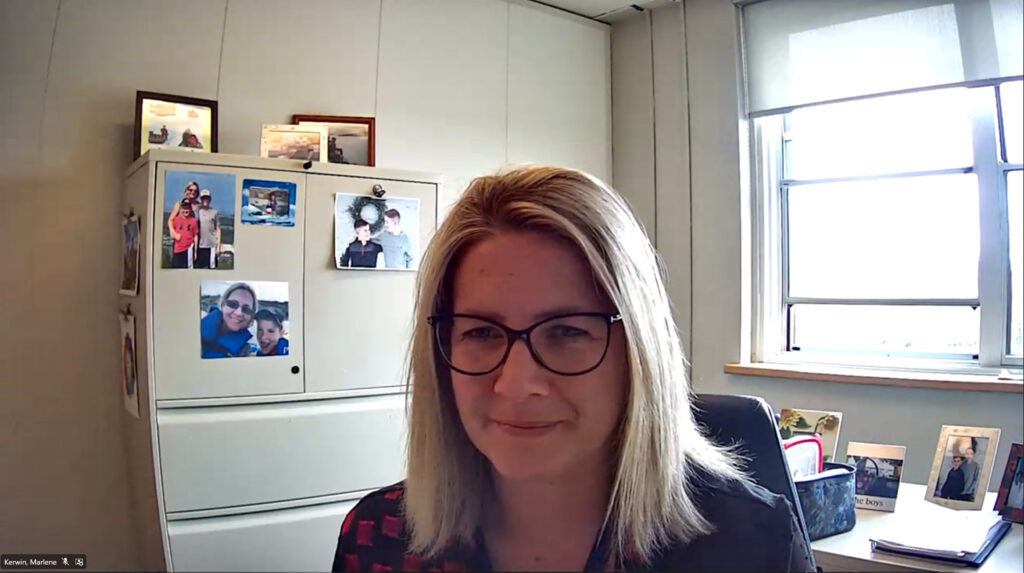 "For the past six years, Marlene has shared her time and expertise as a valued member of our committee," says Amy Janssens, Associate Director – Corporate Services & Treasurer. "Her commitment has made a difference, as she willingly shared her unique gifts and talents in this important role. On behalf of the Board we say a heartfelt 'thank you!'"
Ms. Kerwin is Vice President, Corporate Services and Chief Financial Officer for Bluewater Health in Sarnia. In addition to her busy work schedule, her current and past community service also includes work with Theatre Sarnia, the Alzheimer Society of Sarnia-Lambton and Big Sisters of Sarnia-Lambton.
The St. Clair Catholic Audit Committee is a legislated committee of the Board, with responsibilities to oversee the internal and external auditors. Committee members must have a strong understanding of accounting principles and how they should be applied to the organization's financial operations.
May 3rd was Ms. Kerwin's final committee meeting as a member.