Students in Shannon Stickley's Grade 3/4 class at Sacred Heart Catholic School in Sarnia got an up-close and personal visit with a variety of reptiles and mammals from Little Ray's Nature Centre. A wildlife educator from the centre visited the school and brought along a chinchilla, ball python, tortoise, armadillo and boa constrictor.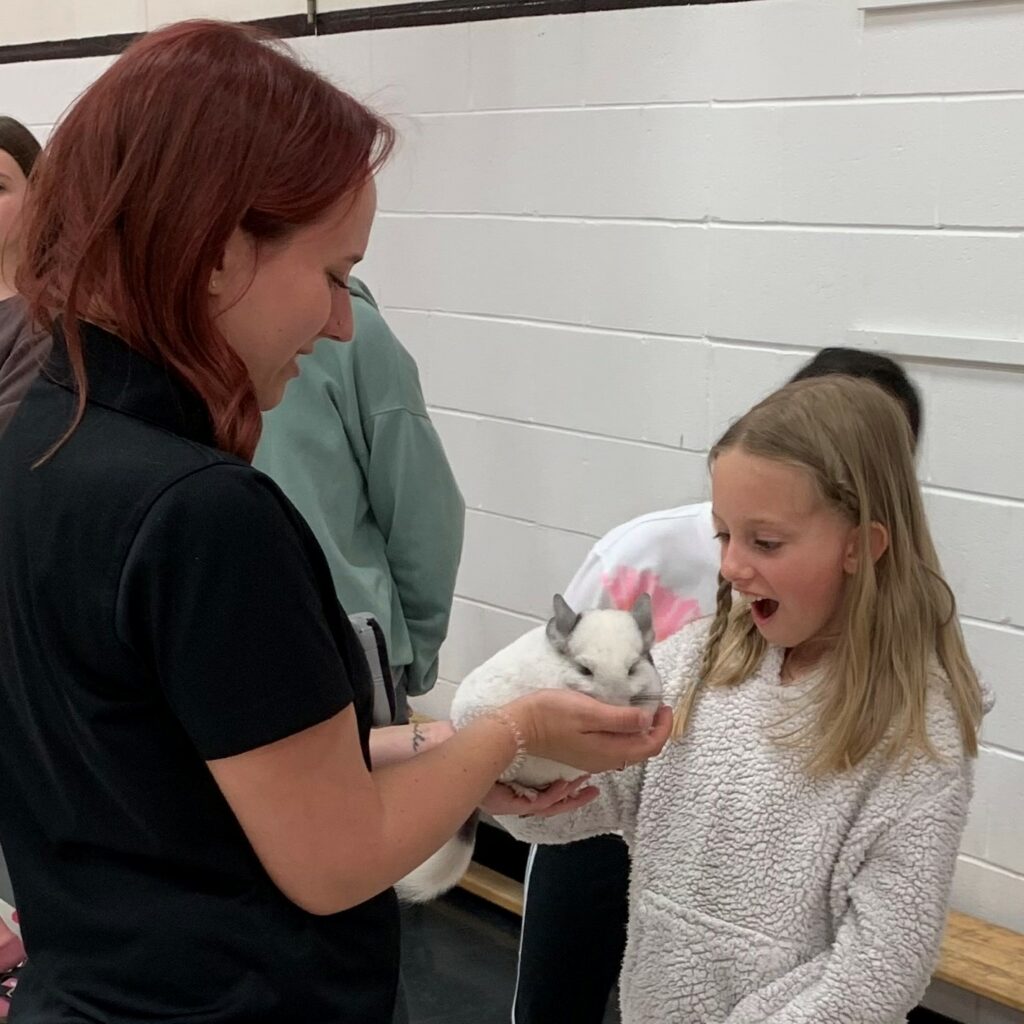 "The students were thrilled to be able to see the animals up close, touch and even hold them," says Margaret DeGurse, Principal of Sacred Heart Catholic School. "It was an amazing experience for them!"
Students learned about the ways in which the animals are able to adapt to their environment. After the visit, students did follow-up research to learn more about the animals they saw during the presentation.
The visit was funded through an experiential learning grant.