Students at St. Joseph Catholic School in Corunna have raised $1,200 to support a Ukrainian family, which has relocated to Canada. The money was raised through a pizza lunch, with the sale of 71 pizzas and dozens of Jumbo Freezies.
"I want to thank our students, families and staff for their overwhelming support of this great fundraiser," says Colleen Cogghe, Principal of St. Joseph Catholic School.  "Our community proves over and over again that St. Joseph is a school with a big heart!"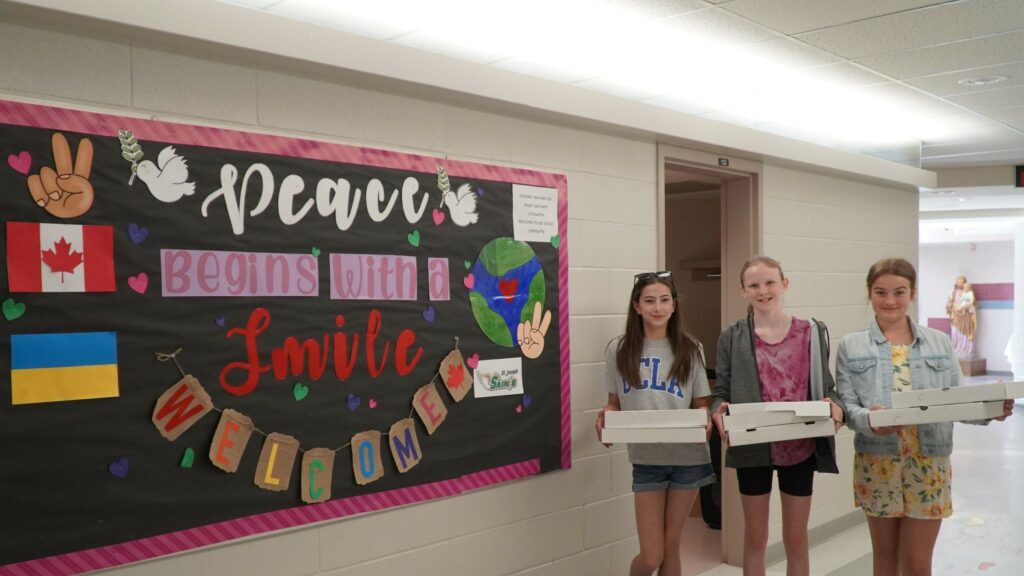 The idea for the fundraiser came from Grade 7 student Lilly Nead. Proceeds will go to St. George's Ukrainian Catholic Church in Sarnia, which helps families who have fled the Ukraine. A student from the Ukraine recently began attending school at St. Joseph.
"I also want to thank Sissio's pizza in Corunna for their tremendous support of the fundraiser and the Nead family, for contributing towards the purchase of the Jumbo Freezies," says Mrs. Cogghe.