Students in the Senior Biology and Grade 11 Environmental Science classes at Ursuline College have partnered with the Lower Thames Valley Conservation Authority (LTVCA) in a remediation project on the McGregor Creek bank at Maple Leaf Cemetery.
"This is a great opportunity for our students and a chance for them to participate in a real world work experience," says Jordan King, Environmental Science teacher.
"This remediation project is a huge job and the students are a big help in returning the creek bank to its intended purpose," says Alyssa Broeders of the LTVCA.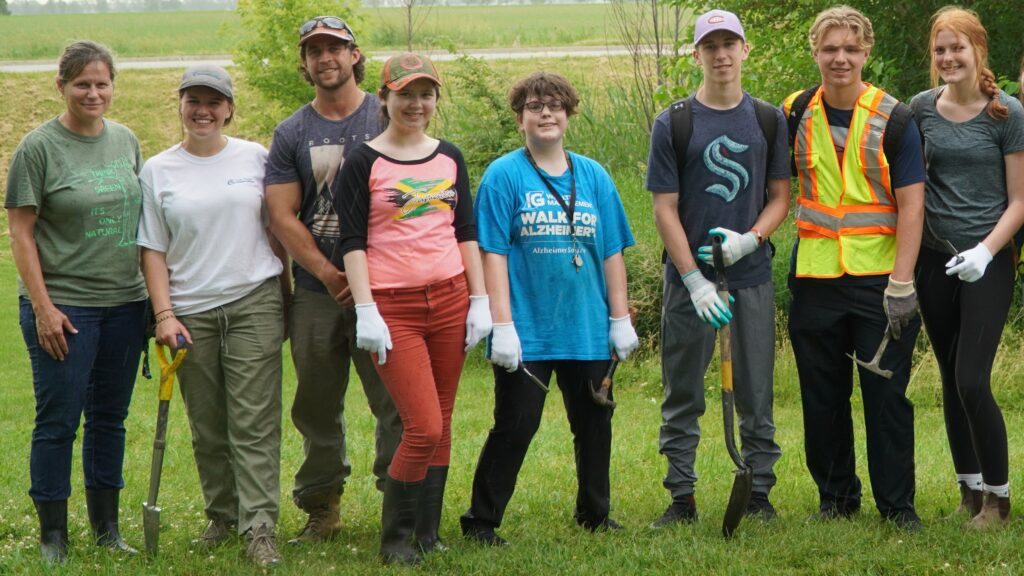 In 2009, the conservation authority planted a tall grass prairie along the creek bank. It has since been overtaken by invasive tree species, such as the While Mulberry and Siberian Elm. The students used saws and gardening loppers to remove the trees, so that the prairie grasses can continue to thrive.
"We hope to work with LTVCA on more projects in the future," says Mr. King.