Holy Family Catholic School was recently selected as the 2022 recipient of the Indigo Love of Reading Award. The grant that accompanies this prestigious award will provide a total of $40,000, which will be distributed from the foundation over the next three years.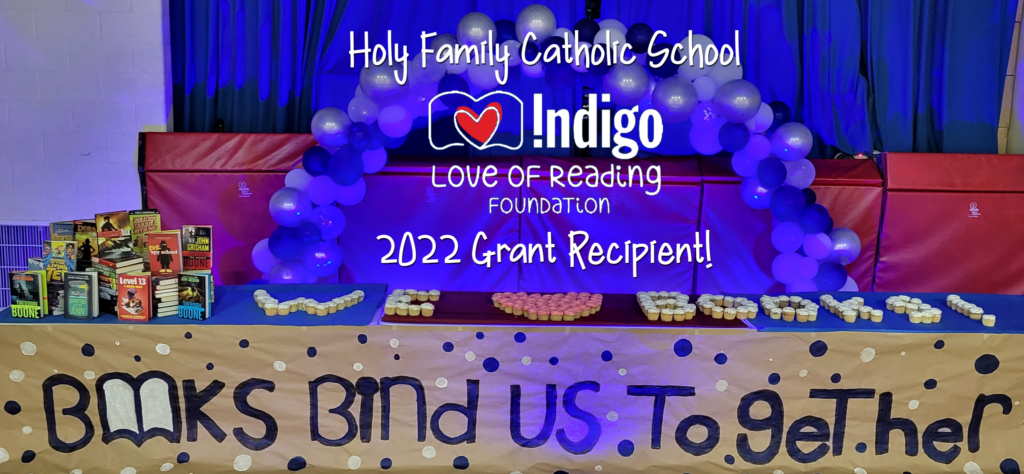 The money will be used to build up classroom libraries, the school library/collaborative learning space and to purchase curriculum-related books to enhance literacy programming for all students.
"I would like to thank Mr. Dan Rolo, who has taken the lead on this initiative over the past three years," says Mark Bernard, Principal of Holy Family Catholic School. "Thanks also to our amazing staff, for the work they have done to instill in our students the love of reading."
In order to qualify as a candidate for the Love of Reading Award, schools must demonstrate a strong commitment to literacy programming.
"It has been an amazing journey," says Mr. Bernard. "Along the way, we have partnered with award-winning author Eric Walters, who completed several reading and writing workshops with our students; and we have hosted amazing events, including the Read Across Canada board-wide activity!"
The school has expressed its thanks to the Love of Reading foundation for this outstanding opportunity.