Members of the Ursuline Sisters made a special pilgrimage to Ursuline College on Friday, September 30th, to share in some important events in recognition of the National Day for Truth and Reconciliation – an annual observance, which commemorates the tragic and painful history and ongoing impacts of Canada's residential schools.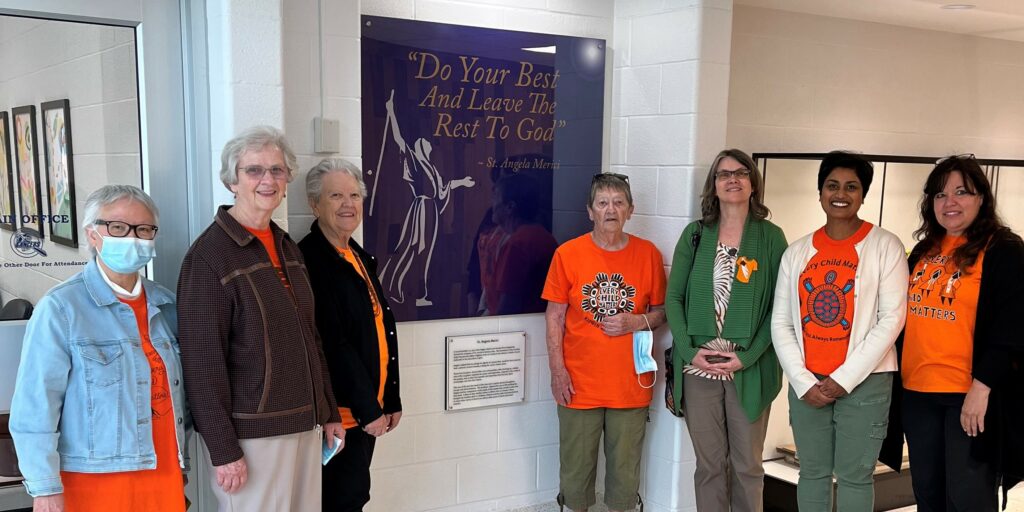 In the morning, former NHL pro hockey play Jason Simon visited the school, to share his journey as an intergenerational residential school survivor. Mr. Simon is a motivational speaker, who talks to young people about his successes and struggles and the importance of physical and mental well-being.
Students and the Ursuline Sisters also tied orange ribbons to the fence along Grand Avenue, as a public demonstration of support for the National Day for Truth and Reconciliation.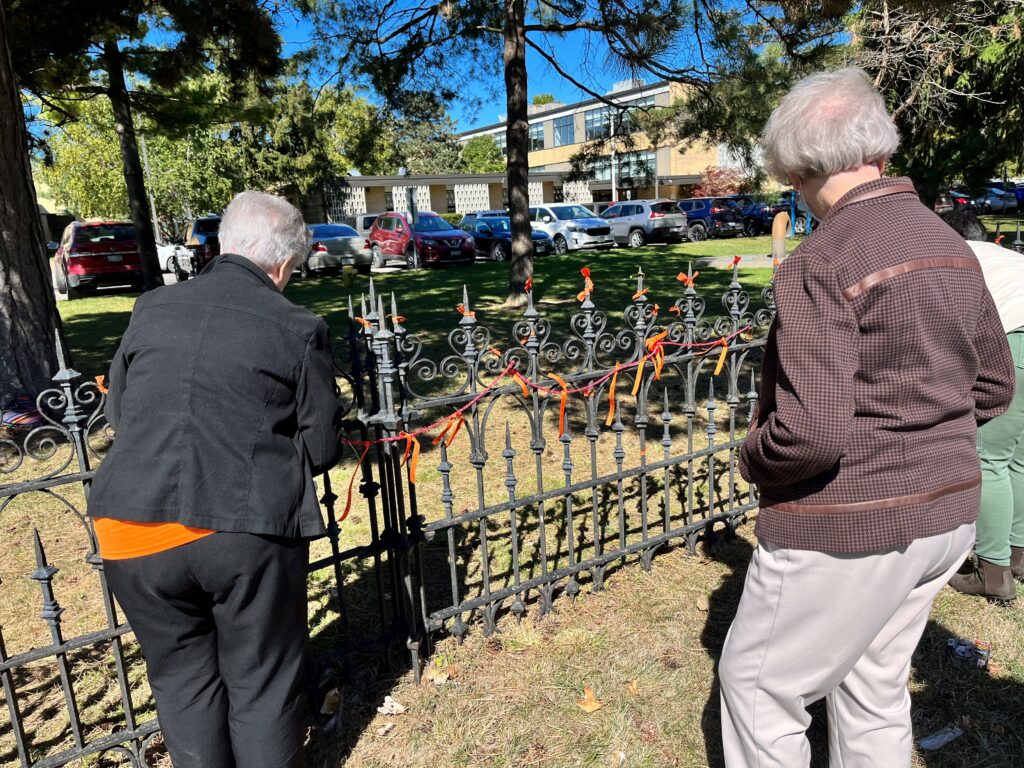 In the afternoon, students and staff at Ursuline College observed a moment of silence to honour residential school survivors, the children who never returned home and their families.