With an army of 65 parent drivers, 200 students and 15 staff, the UCC Cares Club hauled in another whopping donation of non-perishable food items for Chatham Outreach for Hunger.
"What a tremendous effort," says Lisa Harnarine, Principal of Ursuline College Chatham Catholic Secondary School. "Each year we are astounded by the great work of our volunteers and the generosity of the community, which supports us. Well done everyone!"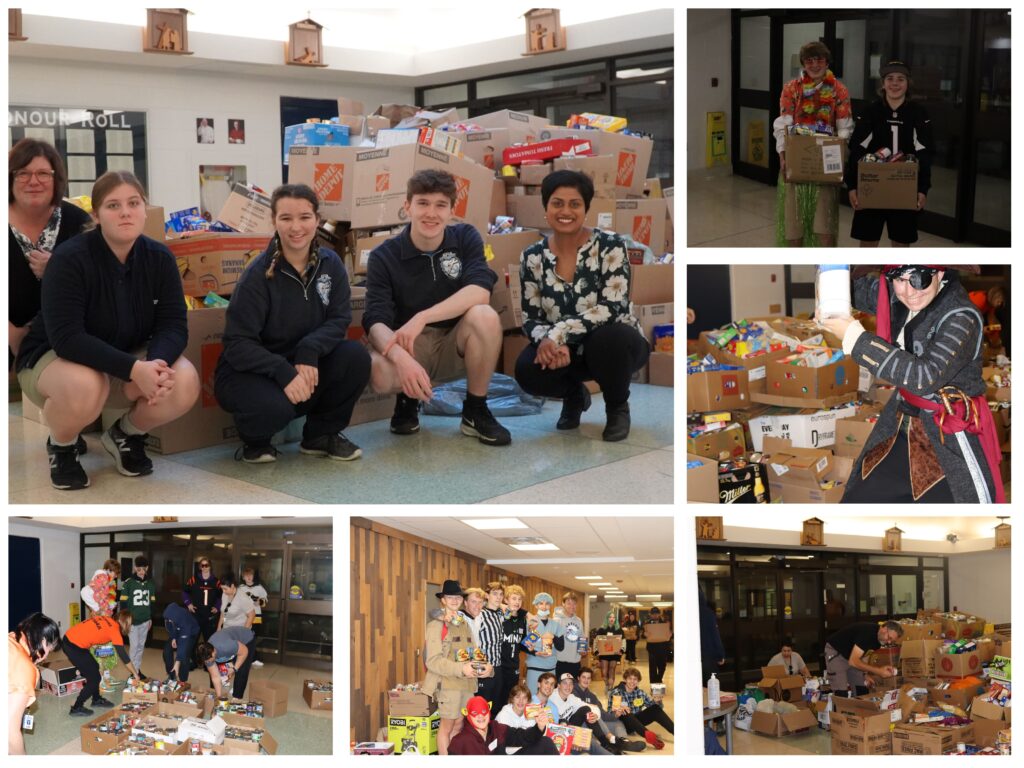 Each street in Chatham was covered by student volunteers, with donated non-perishable food items being brought back to the school. The mountain of donated items are piled in the main foyer and down the hallway.
On Wednesday, November 2 volunteers from the staff at Handy Bros. Home Comfort will be helping to haul the food away and deliver it to Chatham Outreach for Hunger.
The Halloween food drive at UCC began about 15 years ago but was interrupted for the past two years by the COVID-19 pandemic.
"It was great to be back with this worthy initiative, which helps so many people in our community," says Margaret Palmer, Chaplaincy Leader at UCC.