The Grade 12 Business Leadership class at St. Patrick's Catholic High School recently presented the results of its Kindness Week Initiative.  The presentation was a journey through the class initiative to promote kindness at the school and an examination of what was achieved as a result of the projects.
The Kindness Project report was the culmination of the students' work with the Lambton College Enactus Program.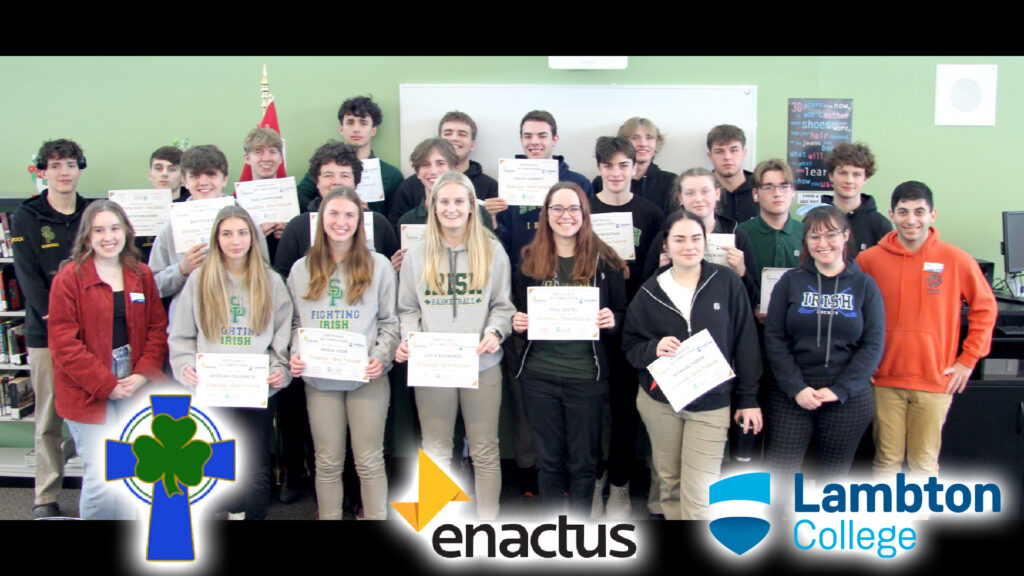 Activities included a Kindness Bingo, with a chance to win prizes; a treat relay, a good sportsmanship video; and a burrito draw.
The student presentation reviewed each of the activities along with an analysis to determine each of the events' strengths and weaknesses.
Enactus Lambton is part of an international non-profit organization that brings together student leaders to create a better, more sustainable world through the positive power of business.