A group of Grade 8 boys recently teamed up to collect more than 2,500 articles of clothing, which was donated to the Inn of the Good Shepherd.
The clothing drive took place over a three-week period, as part of the school's Enactus Project. The project is a partnership between Enactus Lambton College and the Grade 8 boys in Mr. Greenwood's and Mme. Laing's classrooms. The Enactus Lambton movement is dedicated to creating hope through the power of entrepreneurship and inspiring passion for sustainable change, both in the local community and around the world.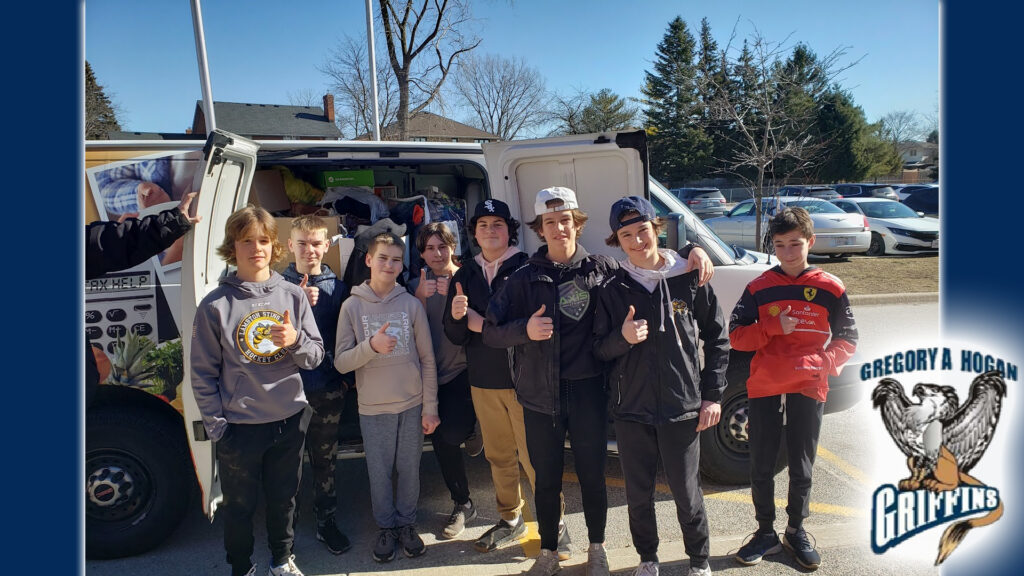 With the completion of the clothing drive, the two classrooms will now consider other ways in which to help the community.
"Congratulations to our Grade 8 boys on this successful project that will benefit many people in our community," says Daniella Mancusi, Principal of Gregory A. Hogan Catholic School. "We are grateful for this important partnership with Enactus Lambton, through which we can live our baptismal call to be Disciples of Christ."