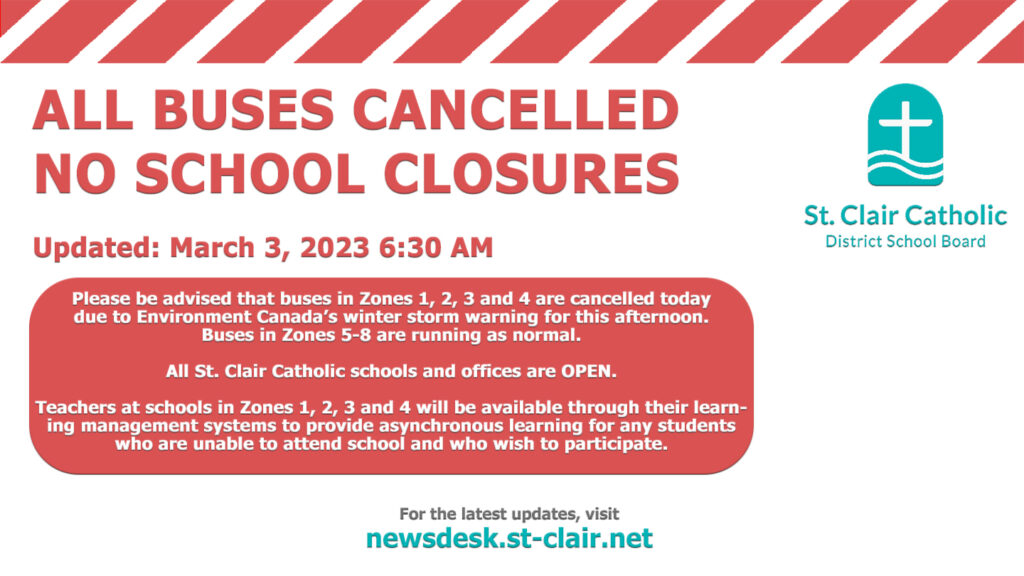 Please be advised that buses in Zones 1, 2, 3 and 4 are cancelled today due to Environment Canada's winter storm warning for this afternoon.
Buses in Zones 5-8 are running as normal.
All St. Clair Catholic schools and offices are OPEN.
Teachers at schools in Zones 1, 2, 3 and 4 will be available through their learning management systems to provide asynchronous learning for any students who are unable to attend school and who wish to participate.