The Student Support and Wellbeing Team at Ursuline College recently held a wellness conference, at which students participated in social emotional learning activities. Based on data from the 2021 school climate survey, they created an action plan to focus on wellbeing concerns, including pressure to do well in school, anxiety/fear and lack of respect.
"The students collaborated to create both short- and long-term goals to address these issues," says Amanda McQuarrie, a staff leader of the Student Support and Wellbeing Team. "The students were excited to meaningfully engage in work that will make a positive impact at the school!"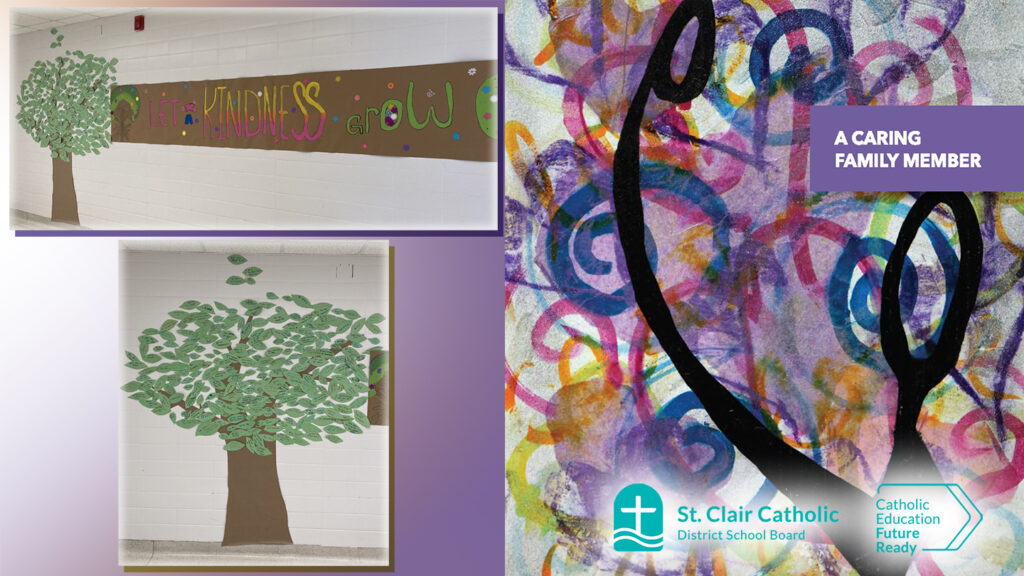 They also participated in a kindness activity, with a drop-in session for students outside the cafeteria. Students were encouraged to share acts of kindness that they had witnessed or experienced themselves. The experiences were recorded in print on the leaves of a paper tree, which stands as a visual reminder of how UCC is 'letting kindness grow' as students share their thoughtfulness with each other every day!