The Catholic Graduate Expectation of Living as Joyful Disciples was demonstrated at Christ The King Catholic School this week, as students and staff celebrated 'Loved One Day.' Each student invited one parent/guardian or grandparent to join them for a school-wide game of Bingo!
"Our loved ones give our lives fuel and keep us grounded," says Lisa Walker, Principal of Christ The King Catholic School. "Our students are always excited to invite parents and grandparents to visit and join them for fun games and activities."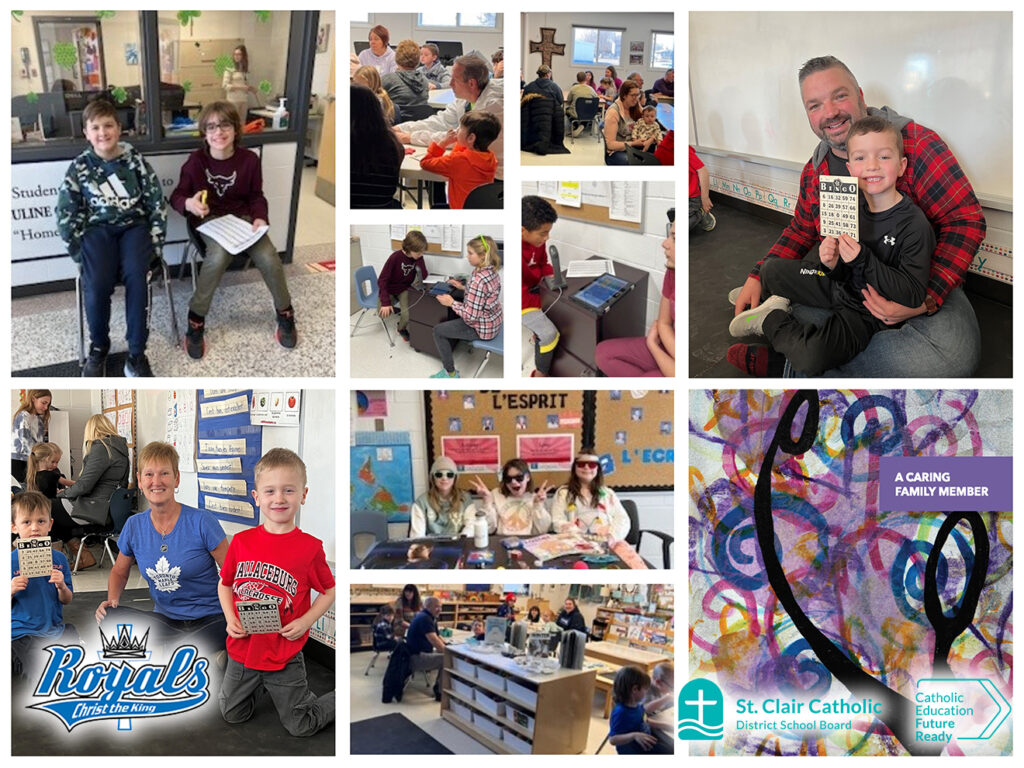 Members of the Mind, Body and Soul Wellness Team were the Bingo callers for the day over the school's public address system and there were prizes for the winners!
The Ontario Catholic Graduate Expectations were developed to provide a framework to represent the distinctiveness and purpose of Catholic education in Ontario.