Aiden Cote, a Grade 8 student from Holy Family Catholic School in Wallaceburg, has done well throughout the Knights of Columbus Free Throw Competition this winter.
Through determination, hard work and dedication, Aiden has used his positive attitude and skill to succeed!  After winning at the school level for age 13, Aiden advanced to the local competition for Knights of Columbus Council 2102 and then on to the district level, where he earned the gold medal.  On March 11, Aiden participated in the regional division and brought home a bronze medal after sinking 18 of 25 shots.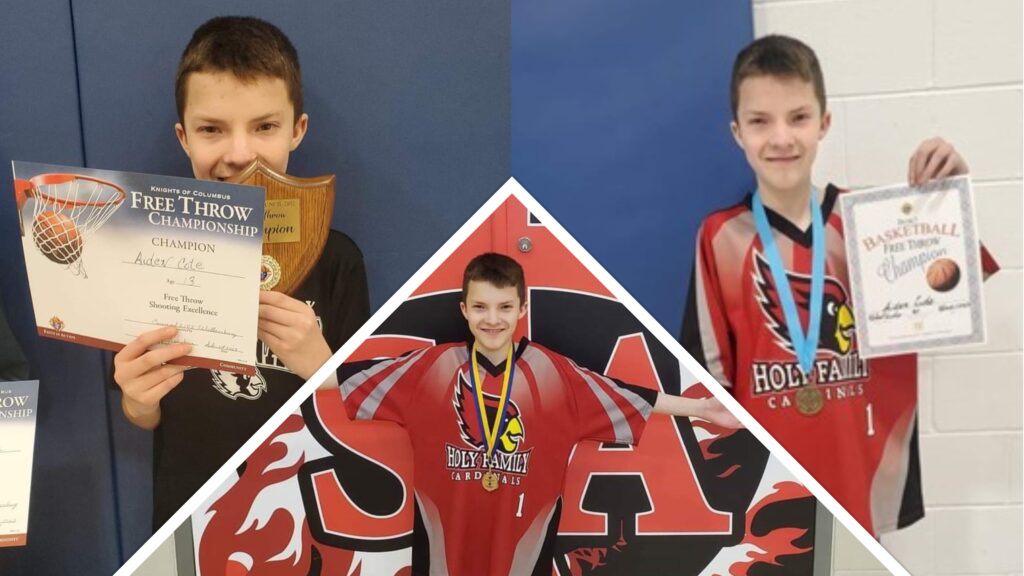 Throughout this whole journey, Aiden dedicated his free time at school and home to practicing his shot and never giving up.  Aiden is a true example of what dedication and determination can do.  Way to go Aiden!
Special thanks to the dedicated volunteers with the Knights of Columbus, who organize and facilitate this amazing event for students each year.