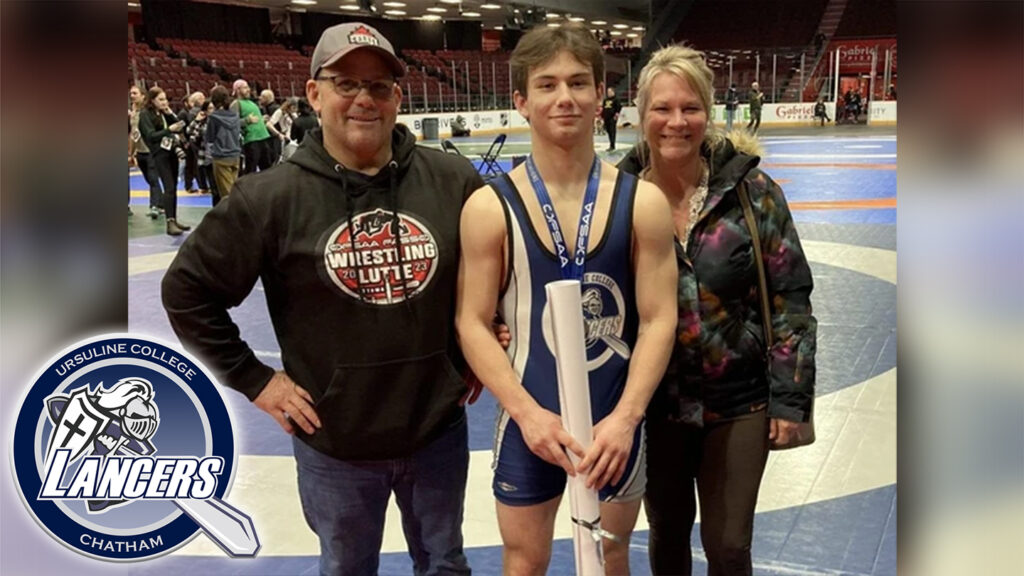 Grade 12 UCC Student Braydon Segeren has won the gold medal at the Ontario Federation of School Athletic Associations (OFSAA) in Ottawa. The championship match was held on March 8th.
Braydon went 5-0 in the 64-kg division. He is the UCC Lancers' third medallist since the wrestling program returned in the 2004-2005 season.
His gold medal win helped propel UCC to sixth place in the boys' team OFSAA standings.