This week Ursuline College Chatham Catholic Secondary School welcomed dancers, singers and drummers from Bkejwanong Territory and Aamjiwnaang First Nation.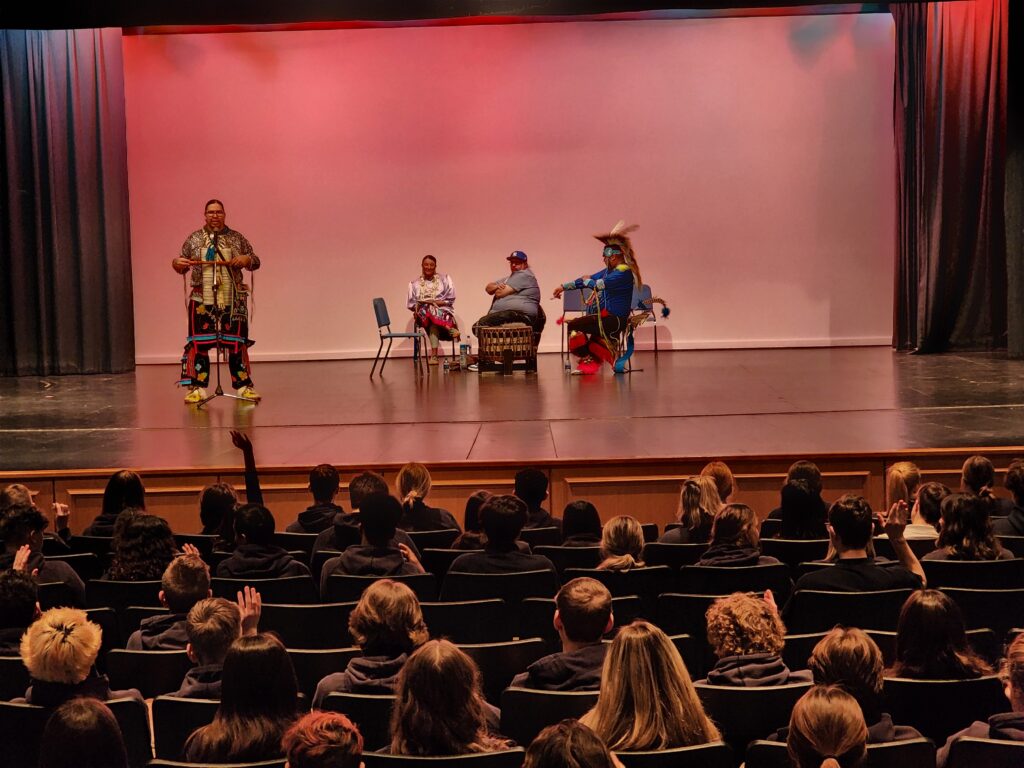 White Lightning Clark, Matthew Isaac, Nodin Cotrelle and Jaden Soney are teaching students about pow wow celebrations, demonstrating different dance styles and talking about the meaning of different regalia and drum songs. Classes have opportunities to ask questions and enjoy the celebration of song and drumming music together.
Next week, St. Patrick's Catholic High School in Sarnia will host the group, followed by a number of elementary schools across the system.  Schools will have an opportunity to learn, connect, and celebrate together. 
Information regarding times and locations for various pow wow celebrations can be found locally all throughout the spring and summer months can be found here.
"This is a great way for students to build understanding together," says White Lightning Strikes Clark of the Aamjiwnaang First Nation.  "When we know more about one another's culture, we are better together."