A big 'thank you' goes out once again to the Ontario English Catholic Teachers' Association (OECTA), for leading an annual Board-wide fundraising initiative to purchase bicycles for deserving students across the district.
Nearly $9,000 was raised this year – enough to purchase 44 bikes, helmets and bicycle locks, which were distributed to students, who do not own a bicycle.
"The generosity of our staff amazes us each year," says Wayne Bechard, President, OECTA Elementary – St. Clair Unit. "Thank you to everyone who participated in this worthy event!"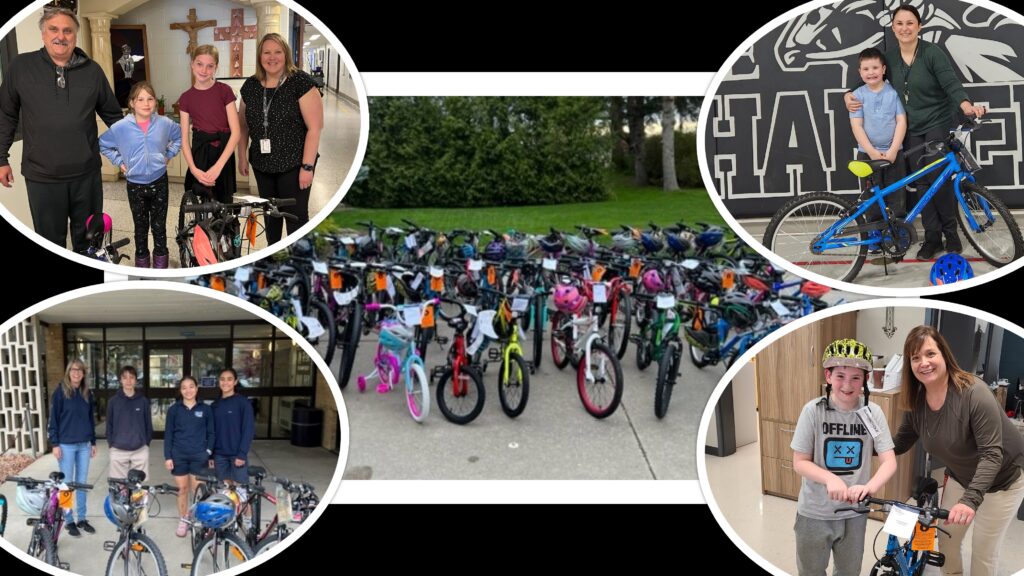 "This is our third year for Dress Down for Wheels and it grows every year," says Chad Coene, President OECTA Secondary – St. Clair Unit. "This is a worthy fundraiser, and the proof is in the smiles on the kids' faces!"
"Thank you once again to our OECTA partners for taking the lead, and to all our staff for their amazing support of this great initiative," says Scott Johnson, Director of Education. "What a tremendous gift and a great way to encourage physical activity and wellness among some very deserving students!"
The bikes were delivered to students on Thursday, May 4th.