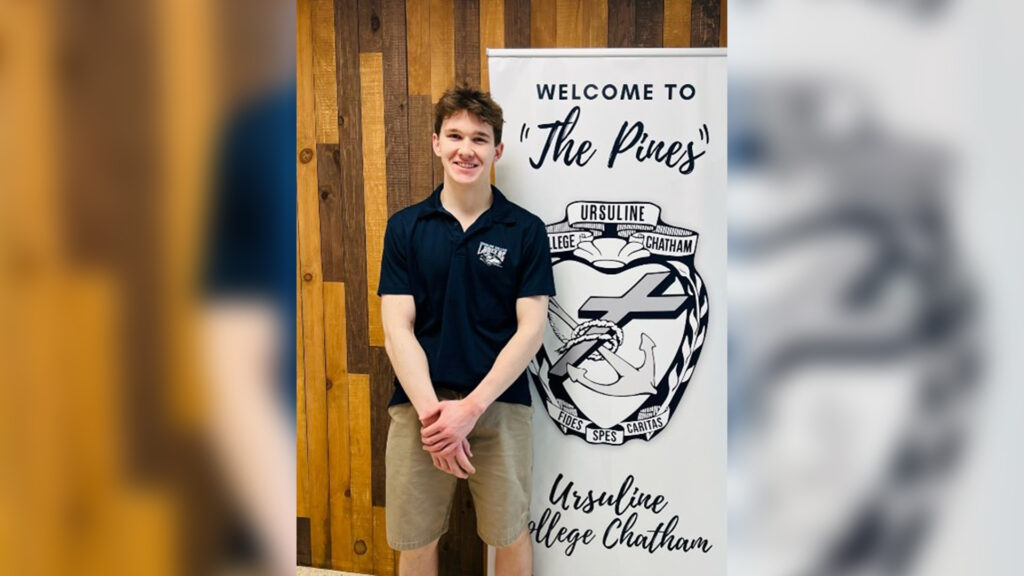 UCC student Elliott Vince has been selected to receive a $100,000 Schulich Leader Scholarship, to study Computing at Queens University. The prestigious entrance scholarships are awarded to 100 high school graduates enrolling in science, technology, engineering or mathematics (STEM) undergraduate programs at 20 partner universities in Canada. Each academic year, high schools across Canada are permitted to submit one Schulich Leader nomination, based on academic excellence in STEM, entrepreneurial leadership and financial need.
"Elliott Vince has upheld a high standard of academic excellence, maintaining final averages of 95% or higher every year, while balancing part-time employment and many extracurricular activities," says Lisa Harnarine, Principal of Ursuline College. "Elliott has consistently demonstrated an outstanding work ethic, time management and organizational skills throughout his years at UCC."
He was selected from among other outstanding candidates to represent the school, as this year's Schulich Leader Scholarship nominee. The school's administration team took a wide range of factors into account when deciding who would be named as UCC's nominee.
"I am honoured to receive the Schulich Leader Scholarship," Vince says. "So many people have helped me reach this point – my parents, sister, family, friends, teachers, mentors, and countless others, to whom I am beyond grateful. Ultimately, this is a blessing, so I will use everything I learn and acquire from this incredible opportunity to positively change the world."