Tim Horton's has announced its first-ever national Holiday Smile Cookie campaign. At the eleven Tim Horton's locations in Sarnia, 50 percent of proceeds from the campaign will be donated to the Ontario Student Nutrition Program-Lambton (OSNP-Lambton). The other 50 percent will be used to support Tim Horton's Foundation Camps.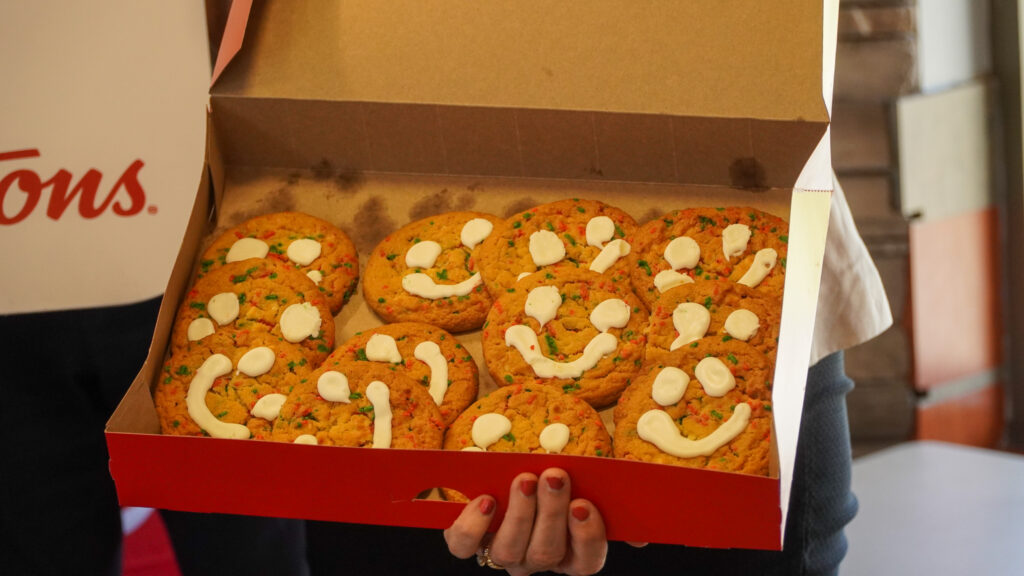 The campaign will run from November 13th until the 19th.
Participating locations in Sarnia include 2688 Lakeshore Road; 1258 London Road; 183 Exmouth Street; 137 Indian Road; 775 Exmouth Street; 512 Vidal Street, South; 1200-1208 Murphy Road; 1707 London Line; 1399 Colborne Road; 1441 Confederation Street; and 1105 Lambton Mall.
All 46 student nutrition programs in Lambton will share in the Smile Cookie campaign funding, to support food costs in school programs.